Toyota's Gazoo Racing is set to launch a sport version of every core model in the showroom, including some hybrid models, a company executive has revealed.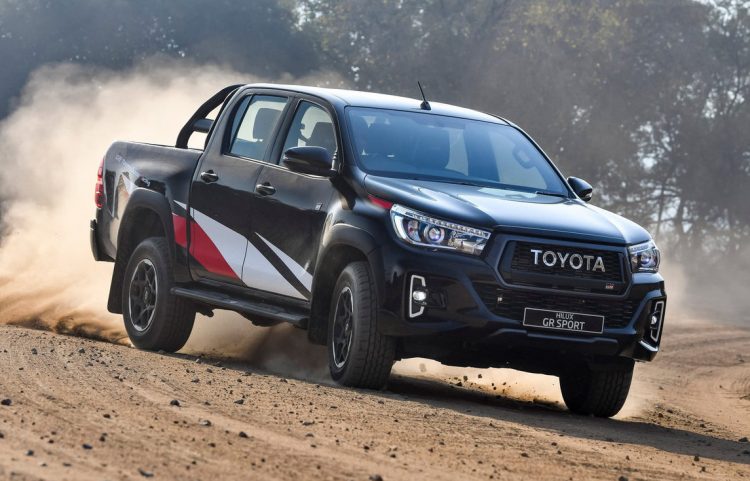 If you haven't heard of Gazoo Racing, it's the motorsport division of Toyota and it has already begun making performance versions of Toyota's vehicles. There was the Yaris GRMN, which featured a supercharged engine and bespoke suspension, sold in Europe only.
But more recently Toyota has introduced the all-new Supra, called the GR Supra (Gazoo Racing). However, there does seem to be a large divide between GR vehicles and Toyota's conventional fleet, which is predominately made up of conservative hybrids. That's about to change.
Speaking with Automotive News Europe, Toyota Europe sales and marketing boss, Matthew Harrison, said the company is trying to build a more obvious connection to the Gazoo Racing brand. More specifically, Harrison says there will be more GR models rolling out in the near future. Harrison said:
"We are trying to build more of an obvious link to the GR brand, which is why we are establishing for each of our core models a GR Sport derivative. Some of the hybrid models will have a GR grade."
This of course opens up a world of not just possibilities, but actual exciting products to come. It's understood Toyota will launch three different grades of the GR brand, including 'GR Sport' mainly for cosmetic enhancements, and then 'GR' for performance models, with the 'GRMN' (Masters of Nurburgring) name held only for really hardcore models.
Toyota has already introduced a wide range of GR Sport models in Japan (pictured below). And earlier this year a Corolla GR Sport was unveiled for Europe, showcasing a range of cosmetic enhancements. Late last year even a HiLux GR Sport was announced for Latin America (pictured at top).
There has been reports of a proper Corolla GRMN hot hatch being in the works, ready to take on the likes of the Hyundai i30 N, while some rumours have been floating around surrounding the idea of a HiLux 'GR' to take on the Ranger Raptor. The HiLux in particular would be a very popular one, especially if it came with proper performance upgrades, above the current Rugged X.
As for the GR Sport treatment, we'd expect a RAV4 GR Sport to be one of the first of many to arrive, especially as the new-gen SUV is in such high demand already. In fact, Toyota's initial expectations have been "significantly" exceeded, according to Harrison. There is a supply issue for the batteries for RAV4 hybrid models, which is causing big delays with customer orders.
Aside from the RAV4, the GR Sport treatment is set to be applied to the Prius and Camry, as well as the Kluger and Prado. Hopefully there's even a GR Sport version of the new HiAce V6 on the way. Although, we suspect when Harrison says "each of our core" models, he means non-commercial vehicles.