Bugatti looks set to bring back the Galibier to the forefront of its product plans, after it was kyboshed in 2013.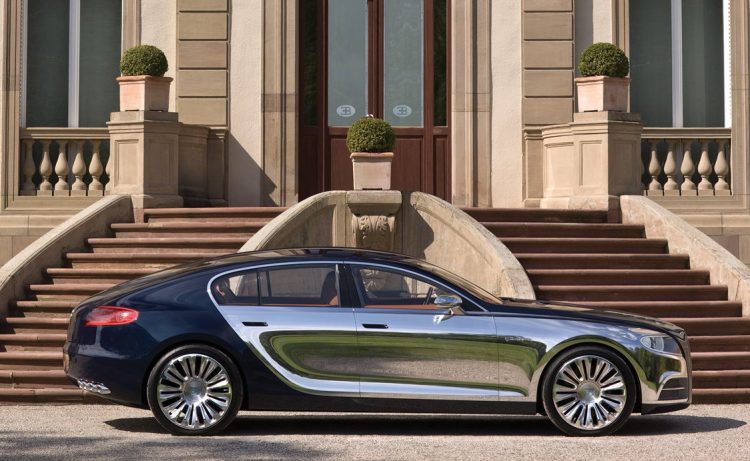 Company boss Wolfgang Durheimer had originally given the green light for the project in 2011, with an expected run of 3000 cars, but after his departure in 2013, it was cancelled and all resources were devoted to Chiron development.
Durheimer has returned and says out of three or four potential options, an up to date sedan in the spirit of the Galibier concept is the front runner. In an Autocar report he said:
"At present, I am following up four strategic ideas. The Galibier is one. I can't talk about the others. My heart continues to beat for this car, because we had some revolutionary approaches that no one to date has yet dared to place into production."
It could be built on VW Group's MSB architecture, which supports the Bentley Bentayga, several Audi models and potentially the Lamborghini Urus and Bentley's next Continental. This would be a shrewd tactic aimed at higher profitability for the new model, after the loss-leading Veyron and expected mild return on Chiron.
Other avenues the company could go down include a hyper SUV and a super-long sedan to spiritually recall the 6.4m Bugatti Royale sedan of 1927.
If it comes to fruition, the new car is not expected until around 2020, after the Chrion has finished its 500-car production run.