Havel Australia has confirmed the production version of the HB-03 concept SUV will go on sale locally in 2020, following confirmation from the Chinese company that it would go ahead and put the concept into production.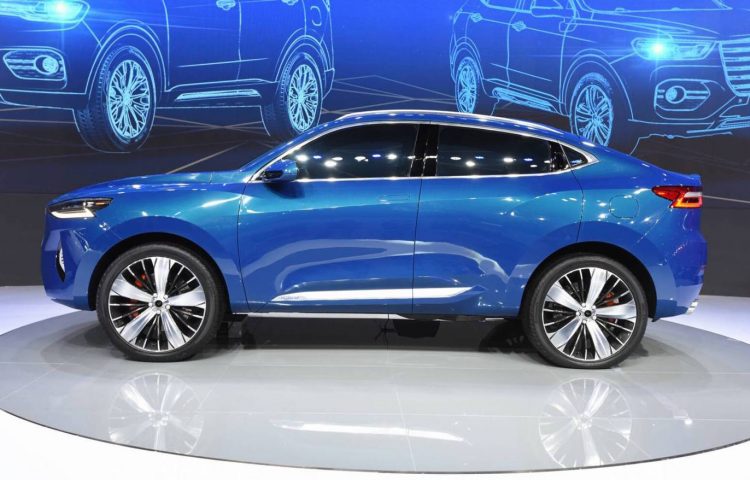 The concept was initially unveiled at the Shanghai motor show last month showcasing a modern and quite stylish design, inspired by premium offerings such as the BMW X6, while also presenting a technology-packed interior. Speaking about the Aussie confirmation, Tim Smith, Haval's chief marketing officer in Australia, said:
"We are very excited to announce the HB-03 concept will become the next Haval SUV Coupe. We have been working closely with the product planning team in head office, lining up the best possible product for the Australian market."
The SUV will compete in the ever-growing coupe SUV market segment that's currently predominately made up of premium offerings from Germany. With no real non-premium offerings in the coupe SUV market, the Chinese company should have a competitive edge. Havel says despite the sporty exterior and swooping roof, headroom and rear-seat comfort is not compromised.
Under the bonnet the concept version featured a hybrid powertrain offering a combined output of 200kW and 450Nm, promising an average fuel consumption rate of 2.1L/100km. At this stage Haval is yet to confirm if this powertrain will be offered in the production version, although it would seem likely.
Market entry is penned in for 2020. At the moment the carmaker currently offers four models in Australia, including the H2, H6, H8, and H9.