Honda is reportedly working on a new S2000 sports car which could be ready by 2017. Such a product would certainly spice up the showroom range and please a lot of the company's fans.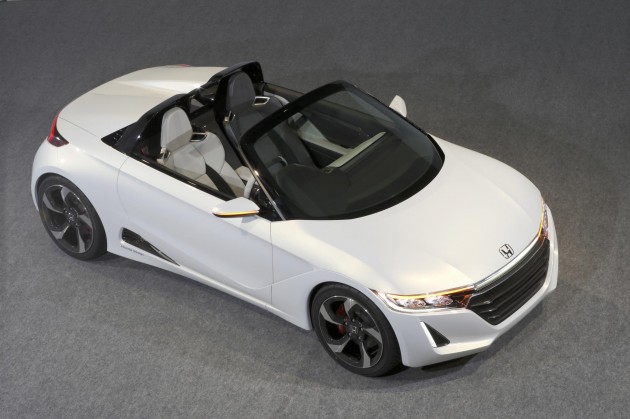 According to a recent Auto Express report Honda is looking to fill the gap between the next-gen NSX supercar and an upcoming 'S660' junior sports car. It's set to be a coupe model this time as opposed to the convertible version which went out of production in 2009.
The report says an internal source said the company's research and development team recently had a meeting about the potential of an S2000 revival. It's understood Honda is looking to bolster its sports car range and bring out more driver's-focused cars alongside the NSX.
It is still early days and Honda executives are apparently yet to give the project a green light. If it does get the go ahead it's likely to become the last of a lineup of near-future sports cars.
Honda is planning to launch the new Civic Type R next year as well as an S660 compact sports car, and then the NSX. All three, including an S2000, will probably showcase the same design language (S660 concept shown).
In terms of specifications, it's expected to be lightweight with plenty of aluminium in its construction. Meanwhile under the bonnet we could see a variation of the new 2.0-litre turbocharged four-cylinder which powers the 2015 Civic Type R. In the Civic the engine will produce at least 206kW, according to Honda.
There's also speak of some hybrid tech making its way into the makeup, potentially providing great fuel economy and hard-hitting performance, with lots of low-down torque.
If the previous S2000 is anything to go by, a new, more modern version is going to be fantastic.