Rumour has it Bugatti could be preparing something very special for Pebble Beach Concours d'Elegance this year, with speculations suggesting a new model heavily inspired by the legendary EB110 SS.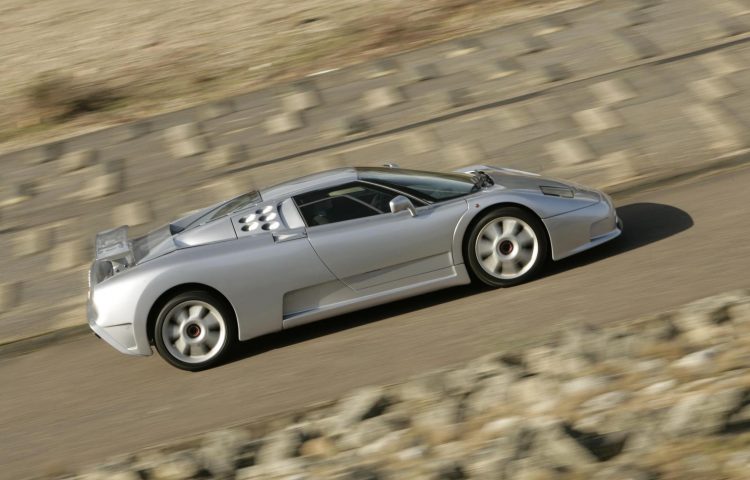 The Bugatti EB110 SS was the Super Sport variant of the EB110, which itself was the predecessor to the Veyron. It was around 150kg lighter in weight than the regular EB110 thanks to the use of carbon Kevlar panels and carbon interior trimmings.
The rumour seems to stem from an Instagram post by girardoandco (below), which says Bugatti will be presenting a new car at Pebble Beach inspired by the EB110 SS. It says 10 units will be made, with a price tag of around 8 million euros.
https://www.instagram.com/p/ByR3S97JJSb/?utm_source=ig_embed
If the rumour is true we'd expect Bugatti to use the Chiron as a base and then apply a unique body over the top. In the engine compartment is likely to be the iconic 8.0-litre quad-turbo W16, with power going through the seven-speed dual-clutch auto transmission and into an all-wheel drive system.
Given the EB110 SS was a special version with more power, with its 3.5-litre quad-turbo V12 lifted from 412kW to 450kW, we'd expect a light tune for the new version. In its regular state the Chiron produces 1103kW. Along with more power, we'd suggest the Chiron Sport (below) body might be used, which uses more carbon fibre than the regular Chiron.
Of course, this is all just a rumour at this stage. Maybe Bugatti is simply planning a new Super Sport modelas a successor to the Veyron Super Sport? We'll have to wait and see. The Pebble Beach Concours d'Elegance takes place on August 18.