Volkswagen Australia has released details and pricing of the new Volkswagen Scirocco R, which will be available in Australian showrooms around the country by the start of 2012. Prices will range from $47,490 to $49,990, before on-road costs.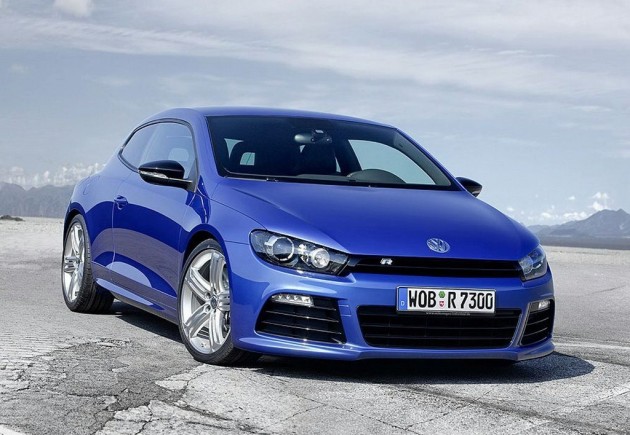 We first the Volkswagen Scirocco R at the 2011 Australian International Motor Show in Melbourne, where it attracted plenty of positive attention. It's a new coupe/hatch based on the Volkswagen Golf R that has only, up until now, been available in other international markets.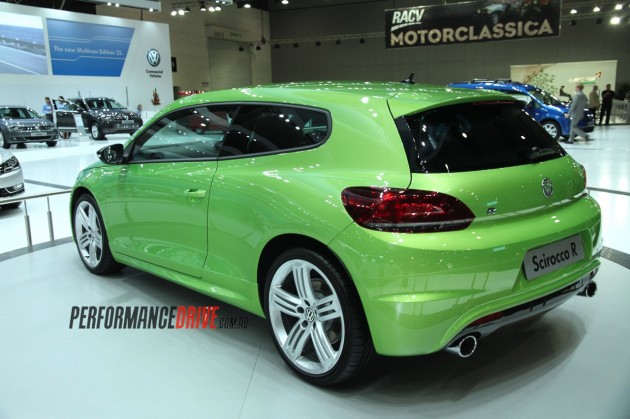 As previously reported, the Australian 2011 Volkswagen Scirocco will replace the Volkswagen Golf R three-door in Australia. It features the same engine as the Golf R but does without the all-wheel drive driveline (front-drive only).
Power will come from the 2.0-litre TSI turbocharged four-cylinder engine outputting 188kW of power and 330Nm of torque, backed up by either a six-speed manual transmission or a DSG dual-clutch sports automatic.
Volkswagen says the new Volkswagen Scirocco R is capable of doing 0-100km/h in 6.2 seconds with the manual option, or 6.0 seconds with the DSG. Top speed is limited to 250km/h in both forms while overall weight is 1351kg (1371 for DSG).
Standard features include six airbags, electronic stability control with counter-steering assist, LED daytime running lights and Bi-Xenon headlights, an eight-speaker stereo system with MP3/auxiliary input compatibility, as well as a sporty interior with bolstered seats and plenty of R logos throughout.
It'll be an exciting car when it's released, as it will provide something a little different to the market aside from the Golf. The market also doesn't really offer anything else like it – it's a four-seat coupe with 188kW, plenty of heritage and it'll be available at a reasonable price.
Full pricing details and options are as follows:
Models
* Scirocco R six-speed Manual -$47,490
* Scirocco R six-speed DSG with Sport Mode and Triptronic Function – $49,990
Options
* Dynaudio Excite premium audio system – $1,100
* RNS510 Satellite Navigation System – $2,500
* Panoramic glass roof – $1,800