Suzuki has just confirmed the 2019 Suzuki Jimny will go on sale in Australia during the first quarter of next year. Some specs have also been confirmed.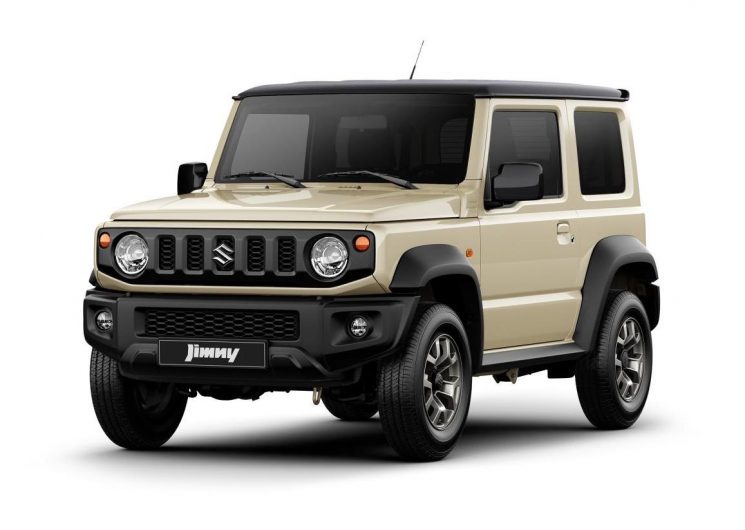 Up until now the future of the Jimny in terms of the new car market in Australia was a bit hazy. But now Suzuki Motor Corporation in Japan has confirmed the iconic, plucky 4×4 will return to our market. The new version is the first major update to the model since 1998, but despite this the Jimny has earned itself a solid reputation among off-road and city car enthusiasts.
Suzuki hasn't actually fully revealed the new model. Well, the exterior and interior have been unveiled, but the finer specs were yet to be mentioned. Today, Suzuki confirms the new model does come with a 1.5-litre four-cylinder engine, codenamed the K15B.
The K15B unit is newly-developed and produces 78kW and 138Nm in other overseas-only models. Suzuki confirms a 0.66-litre R06A turbo three-cylinder will also be offered, but not in Australia. Power is sent to a part-time four-wheel drive system via a transfer case, with a brake-type limited-slip differential to optimise traction. Speaking about local confirmation, Suzuki Australia boss Michael Pachota said:
"The Jimny is synonymous with the Suzuki brand and to have an all-new model on its way is something worth talking about. The Australian landscape will be a true test for the iconic 4WD and I have no doubt it will rise to the challenge."
Australians will be offered the 1.5L engine, as well as a surprisingly well packaged interior with a touch-screen media interface with Apple CarPlay and Android Auto connectivity. Other technological advances include hill descent control and hill hold, along with stability control and side and curtain airbags.
Suzuki says the new model is scheduled to arrive in Australia during the end of this year, with full sales and deliveries to commence during the first quarter of next year.