BMW Australia is introducing the BMW N20 2.0-litre TwinPower turbocharged four-cylinder engine into the new BMW Z4 sDrive20i and BMW Z4 sDrive28i. This means the full range of BMW Z4 Roadster models in Australia will now be turbocharged.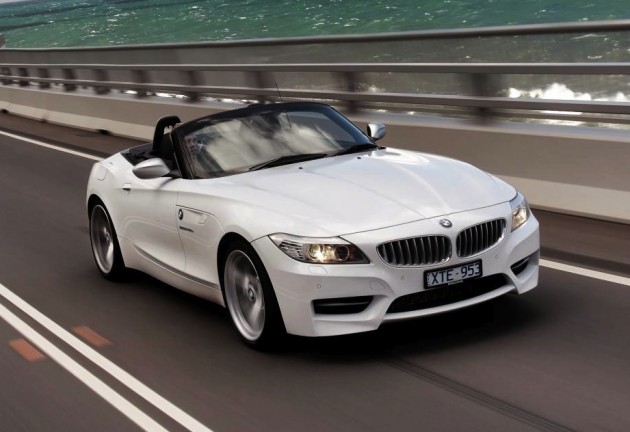 The new N20 2.0-litre TwinPower turbo engine will come in two different tunes, one for the new base model BMW Z4 sDrive20i and another, higher performance version for the new BMW Z4 sDrive28i. These models will replace the BMW Z4 sDrive23i and BMW Z4 sDrive30i, respectively.
It's a fitting engine for the modern BMW Z4 sports car as it brings more torque in both forms, as well as offering reduced fuel consumption figures.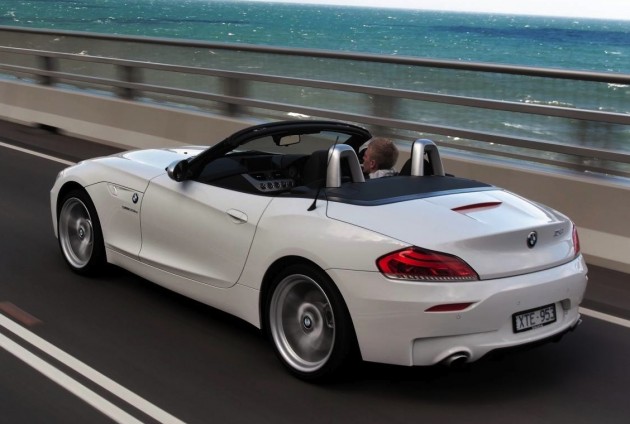 The new BMW Z4 sDrive20i gets 135kW of power and 270Nm of torque, compared with the now superseded naturally aspirated 2.5-litre six-cylinder Z4 sDrive23i, which has 150kW and 250Nm. Fuel consumption is reduced from 8.5L/100km to just 6.7L/100km over the sDrive23i.
Stepping up a notch is the new BMW Z4 sDrive28i which replaces the somewhat aging 3.0-litre straight six engine in the BMW Z4 sDrive30i – an engine we first saw in the BMW E46 330i (albeit with revised specifications). The new 2.0-litre TwinPower (twin-scroll) turbocharged four-cylinder offers 180kW of power and 350Nm of torque, down 10kW but up 40Nm from 310Nm.
According to BMW, the new BMW sDrive28i is able to power off from 0-100km/h in just 5.7 seconds (down from 5.8 seconds). This makes it one of the quickest 2.0-litre four-cylinder cars currently on the market, apart from the four-wheel drive high performance sedans from Japan of course (Subaru Impreza WRX STI and Mitsubishi Lancer EVO).
BMW also says the BMW sDrive28i offers a fuel consumption of just 6.7L/100km – a figure the Japanese rally kings certainly can't compete with.
Both versions will be available with either a six-speed manual or eight-speed Sport Automatic transmission.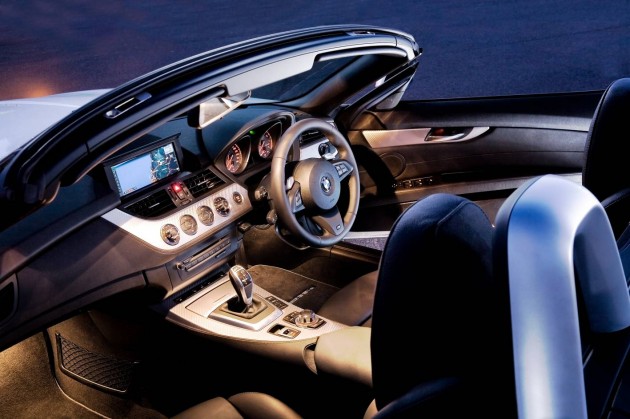 The new BMW N20 2.0-litre TwinPower four-cylinder turbocharged engine will be available in the BMW Z4 sDrive20i and BMW sDrive 28i from November later this year. With the introduction of the new base model BMW Z4 sDrive20i comes a new, lower starting price for the BMW Z4.
(Due to the new entry-level model, BMW has also revised prices for the top-spec BMW Z4 sDrive35i models, which use a 3.0-litre TwinPower turbocharged straight six-cylinder engine with 225kW/400Nm. Prices are effective immediately for the 35i models.)
Z4 sDrive20i: $76,900 (compared with $86,200 of the current entry-level BMW Z4, the sDrive23i)
Z4 sDrive28i: $89,400
Z4 sDrive35i: $107,500 (down from $116,900)
Z4 sDrive35is: $120,500 (down from $129,900)