Remember the Mazda CX-7? It could be making a comeback as Mazda plans an all-new model which will slot between the CX-5 and the CX-9, a report has confirmed. Unfortunately it is set to be a US-only model.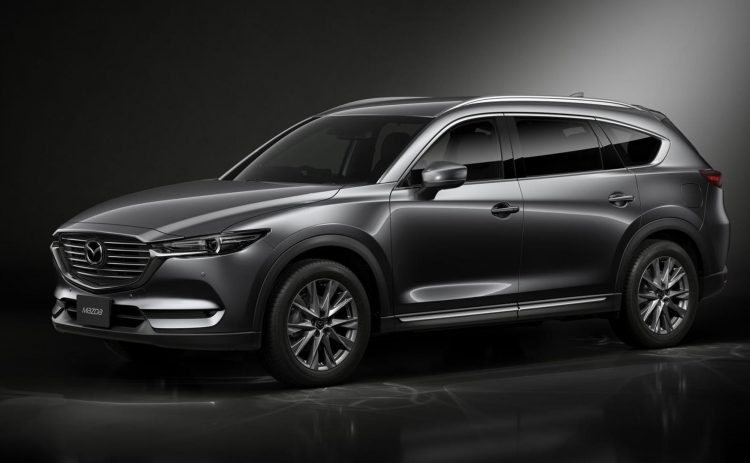 Speaking with Automotive News recently, Mazda CEO Masamichi Kogai said there is an all-new crossover coming in 2021 which will be built in the US for the US market. Kogai said the new model will have the potential to become the brand's best-selling vehicle, slotting along side the CX-3, CX-5 and CX-9, albeit without stepping on their toes.
Mazda is planning to build the new model at the upcoming production plant Mazda and Toyota are constructing in the US. To give you some idea of the projected production and sales targets, Mazda is planning to dedicate 100 per cent of the 150,000-unit capacity at the plant on the new model, at least initially. For perspective, Mazda sold 112,235 CX-5s in 2016.
The new model is set to be a "totally new and different type of SUV", according Kogai, with big expectations placed on it. Mazda engineers and research and development teams are now working together with North American operations to make sure it suits the market.
Mazda sales in the US have dropped in the past couple of years, to below 300,000 units. The company is hoping the new model will boost its overall figures, and in particular, increase its SUV and crossover numbers. At the moment crossovers and SUVs make up 57 per cent of Mazda's sales. It's understood the aim is to tip this to 60 per cent.
Before the new model arrives though Mazda is planning to launch a number of technologies, including mild hybrid powertrain systems, an electric vehicle, and of course the innovative new SkyActiv-X compression ignition petrol engine. This latter idea is set to debut on the new Mazda3 next year.
The all-new 'CX-7' – name not confirmed – isn't ever likely to go on sale in Australia, not while production is in the US anyway. Similarly, the CX-4 SUV sold in China isn't set to join the Aussie lineup any time soon. In Australia the CX-5 is a very strong seller. So strong that it's currently the best-selling SUV so far this year between all SUV classes.