A production version of the BMW X5 eDrive concept is believed to be gearing up for a market launch later this year. The new model is set to be named the X5 'xDrive40e'.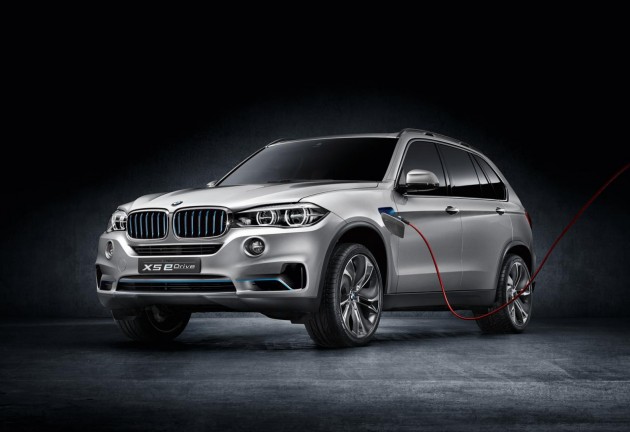 At the moment BMW offers two hybrid models; the ActiveHybrid 3 and the ActiveHybrid 5. And that will soon change with the arrival of the i3 and i8 electric-based models. According to reports BMW is getting ready to introduce yet another; a production version of the X5 eDrive concept (pictured). It will become the company's first hybrid SUV.
In the concept power comes from a 2.0-litre turbocharged four-cylinder engine working in tandem with a 70kW electric motor assist setup, providing an overall output of 200kW. Thanks to the instant torque of the electric motor acceleration from 0-100km/h comes up in under 7.0 seconds.
As for fuel economy, in hybrid mode it offers an average consumption of just 3.8L/100km. If that's not good enough, a full electric mode can be used for a range of 30km. Even in electric mode the X5 is capable of reaching 120km/h.
A public debut for the new model is tipped to take place at the 2013 Geneva Motor Show in March, before going on sale in various markets later this year.