Ford has already revealed the new Focus RS but has only said the engine produces over 235kW. There's now some confirmation the figure might actually be 257kW (350PS).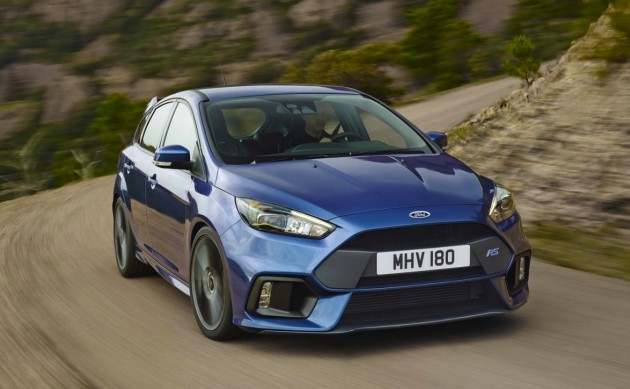 Nobody ever doubted the performance potential of the new Focus RS. Firstly, we can take a look at the 224kW predecessor, which even by today's standards is still very powerful. Secondly, the less-serious Focus ST is quite a serious machine in itself.
According to Ford Ireland, the actual figure for the new model is 257kW. However, a Ford spokesman has apparently stepped up and said those details are not correct and that the car is still undergoing testing and calibration.
So, how much power will it offer? It's anyone's guess really. Ford has officially stated that it produces "well in excess of 315hp" (235kW), which means 257kW wouldn't exactly be out of the question. Either way, it will be one of the most powerful hot hatches around, even overshadowing the 228kW Honda Civic Type R.
In related news, the Focus RS will come with a number of driving modes including a special 'drift' mode. Specific details on the system haven't been released/finalised, but the mode will work with the brains behind the all-wheel drive system.
Under certain conditions and given the demand, it's understood the system will be capable of distributing up to 70 per cent of the engine's power and torque to the rear axle. This will obviously help drivers kick the back end out on the track.
To provide more tail-out assistance, Ford says the RS uses a special rear drive unit (RDU) which incorporates two electronically controlled clutch packs for both rear wheels. In other words, it features a complex limited-slip differential at the back.
Production of the new model will kick off late in 2015, with market entry set to take place early next year. More specific details are expected to be released as the company continues to engineer the car and finalise the overall tune.