Toyota Australia is celebrating a landmark for its Prado model, having sold a quarter of a million units in its 20th year on sale this year.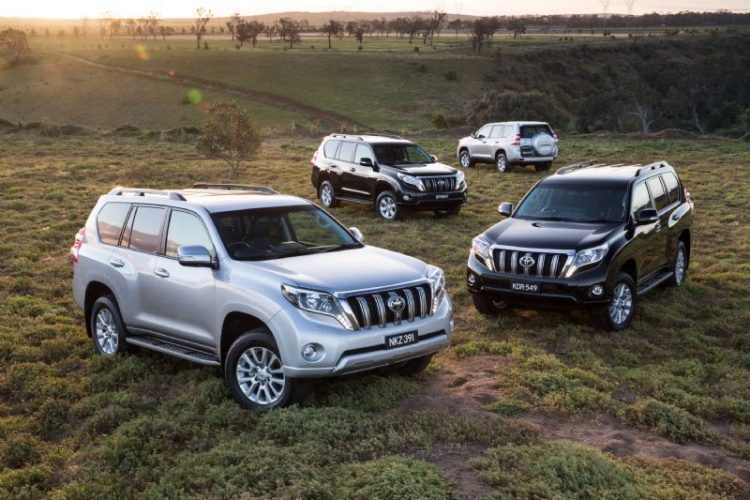 Introduced in Australia in 1996, the Prado has gone out to 250,857 buyers in Australia, making this country the Prado's fifth biggest market in the world.
Toyota Australia is proud to remind us that the Prado has been a best-seller in its respective segment for a total of 13 years, finishing runner-up six times. It has also taken out cumulative top-sales figures a total of five times.
With Toyota SUV sales rising to 8.6 per cent in 2016, Toyota's dominance of the SUV market has resulted in a 9000-vehicle lead over any other manufacturer, with a total of 31,754 SUVs sold so far this year.
Tony Cramb, Toyota Australia's executive director, says the vehicle's quality has been reflected in its sales figures;
"Prado excels at being tough, comfortable and reliable – above all, it is capable of handling everything from regular family duties to long-distance travel over rugged terrain."
Since the introduction of its first diesel engine in 2000 to the Prado lineup, Toyota says that buyers have flocked for the diesel variant in a seven to one ratio, with 156,000 diesel and 94,000 petrol variants sold to date.
Only two other Toyota SUVs have passed this mark, with the RAV4 proving more popular, and the LandCruiser 200 Series, 70 Series, and its predecessors having sold nearly 700,000 units since its Australian introduction.
Across its lifetime, the Prado managed to sell 100,000 units in ten years, and doubled this in the following eight, averaging 12,500 sales per year. In the most recent decade, between 2006-2015 however, sales increased to an average of 14,560 per year.