As has been previously reported, BMW is soon expected to show a flagship diesel engine for the new 7 Series '750d', with four turbochargers.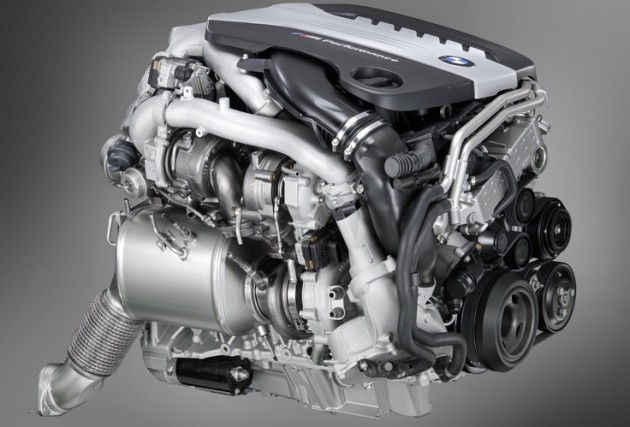 BMW already has a triple-turbocharged diesel engine, which generates 280kW and 740Nm – juicy enough to justify the addition of an 'M' badge on the M550d, X5 M50d, X6 M50d in which it currently performs duty. The commodious torque means that it can only be had with the 'xDrive' all-wheel-drive system, which is also expected to be the case with this new quad-turbo unit.
Reports have emerged suggesting the new engine will generate 290kW of power, not 300kW as previously predicted, and a tyre-pulverising 800Nm of torque.
Compared with the outgoing triple turbo, engineers are touting an improvement in throttle response. The M550d (which is not on sale in Australia) returns an average consumption of 6.3L/100km, while dispatching 0-100km/h in a scarcely-believable (for a diesel) 4.9 seconds. An improvement on the latter figure is almost a given, while BMW will no doubt endeavour to improve fuel consumption.
The punchy new debutant will first see duty in the carbon-fibre-intensive G11 7 Series, next year. M550d, X5 and X6 M50d are also expected to adopt it, as well as a variant of the forthcoming X7 large three-row-seat SUV.
Currently the only other car for sale with four turbochargers is the Bugatti Veyron. It is best known for setting a world record for the fastest production car in the world.