Although we are spoiled for choice in Australia with over 60 different manufacturers vying for our hard-earned dollar, our draconian ADR rules and legislation mean that sometimes we miss out on some interesting vehicles. Hypercars such as the Bugatti Veyron, McLaren P1 and LaFerrari are examples, with Ford denying us its upcoming GT supercar, F-150 Raptor and Mustang Shelby GT350, flying in the face of its so-called 'One Ford' policy. Here are some interesting cars we presently miss out on. If you pine for any vehicles sold only overseas, feel free to express your thoughts in the comments section below.
Nissan Lannia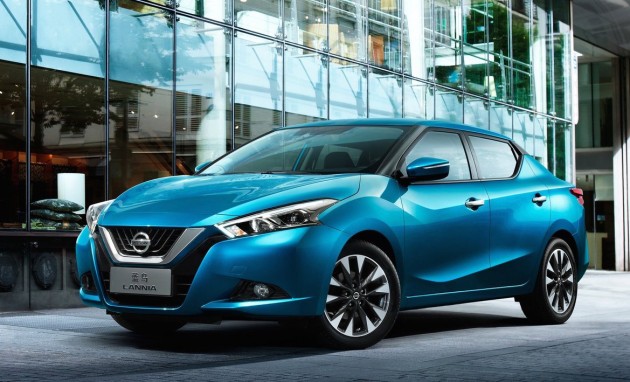 In 2013 Nissan showed the Friend-ME concept; a four-door car aimed at China's Gen-Y and 'Millenials' – a generation seen to have lost interest in cars. The Friend has more of an emphasis on social networking. The following year, it morphed into the Lannia concept, with the recently revealed production version keeping most of the design details intact.
China is a market obsessed with sedans, but the Lannia's silhouette is a fresh take on what is usually a predictable, conventional shape. Based on the same platform as our (comparatively snoozy-looking) Pulsar, the Lannia features bold, concept-like surface treatment, an interestingly complex grille and a floating roof – not often seen on a sedan. Seemingly, it is to a Pulsar what a Juke is to a Qashqai, but right-hook versions would have to be considered before this interesting- looking car made its way here.
Shelby GT350R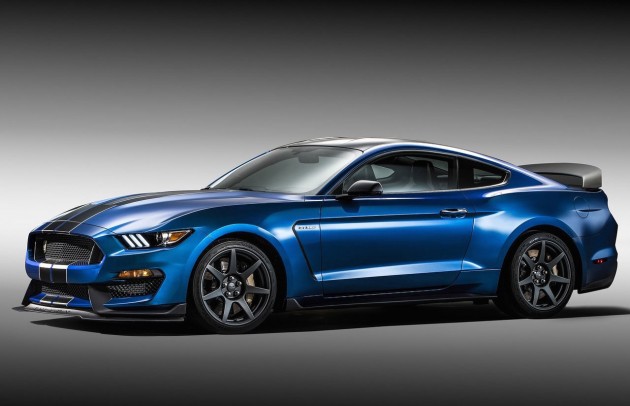 Australians have much to cheer about, with the newest generation Mustang finally making its way to Australia. The waiting list is now well into 2017, but perhaps the most desirable Mustang ever will remain a forbidden fruit for now. The delicious 'Coyote' is swapped for a 'Voodoo' flat-plane V8 in the new GT350R, featuring a crankshaft layout usually seen on Ferraris, good for a stratospheric 8250rpm. The 392kW and 581Nm outputs may be down on the supercharged GT500 predecessor, but it delivers those numbers with a level of finesse its forebear could not even approach.
In another cruel twist, the world-first carbon fibre wheels are supplied by Geelong company Carbon Revolution – a talented component supplier showing true Aussie innovation in defiance of an industry many have written off. If you want a GT350, the only avenue might be an aftermarket conversion company.
Dodge Challenger/Charger SRT Hellcat
The current kings of the horsepower wars are the nuclear Hellcat monsters from Dodge, with 707hp (528kW) and 880Nm of sheer violence sent rearward via a sophisticated eight-speed automatic. With all that power you'd be forgiven to expect these cars to be death-traps, but from all accounts they are quite civilised when they want to be. Capable of 0-100km/h in 3.8-seconds, a quarter mile in 11, and a HSV-humbling 328km/h top whack, it's fair to say we would do unspeakable things to get our hands on one. Rumour has it Chrysler Australia is working on a way to get it here, so fingers crossed. Here it is facing off against the world' quickest sedan; the Tesla Model S P85D.
Honda S660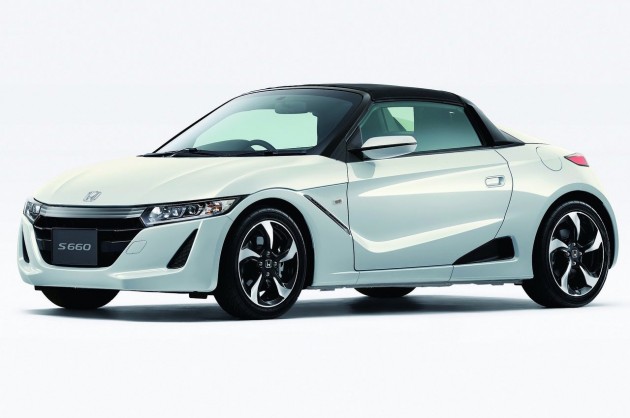 Japan's kei-car restrictions have seen some very wild creations over the years, from a supercharged and turbocharged Nissan Micra, to the gullwinged Mazda AZ-1, we have missed out on some wild pocket monsters over the years. The latest of which is the Honda S660. Featuring styling clearly influenced by the new NSX supercar, the S660 sports a 660cc turboed triple generating 47kW, mounted amidships like big bro. With a name continuing the lineage of the seminal S500, S800 and S2000, the S660 was developed by Honda's youngest ever lead-engineer, 22-year-old Ryo Mukumoto. At just 3.3m long, with a six-speed manual or paddle-shift CVT, we bet the S660 would make us grin from ear to hear. How 'bout it Honda?
New-gen smart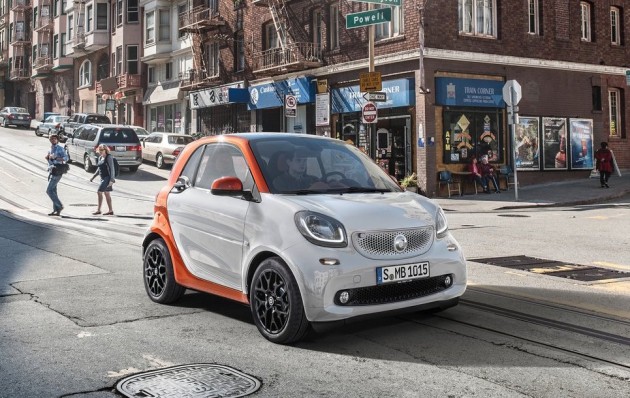 The smart car has received mixed reviews in Australia, ever since it was introduced here. In Europe, the 2.5m rollerskate makes sense. The dwindling local popularity saw the third-generation (which shares its platform with the Renault Twingo) vetoed just as it adopted its funkiest ever styling and a proper five-speed manual. A real shame in our eyes, as a proper gearbox could have remedied the vehicle's biggest flaw.
Caterham Seven 160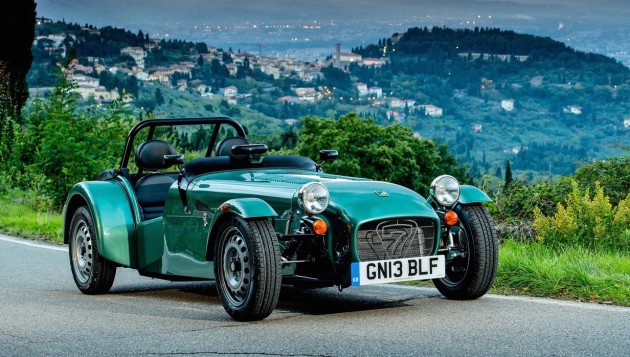 A casualty of Australia's stringent ADR regulations, which don't apply in England, the least powerful Caterham Seven model is also the purest expression of Colin Chapman's original concept… with a modern twist. With a lightweight Suzuki 660cc turbo triple of just 60kW, an overall kerb weight of 489kg, the Seven 160 dispatches 0-100km/h in 6.9 seconds. With thin tyres, a live rear axle and five-speed manual, we believe this would be the most fun-to-drive version of the Caterham, and would relish the chance to take it, a new MX-5 and Honda S660 down a twisty road for a comparison.
Mitsuoka Viewt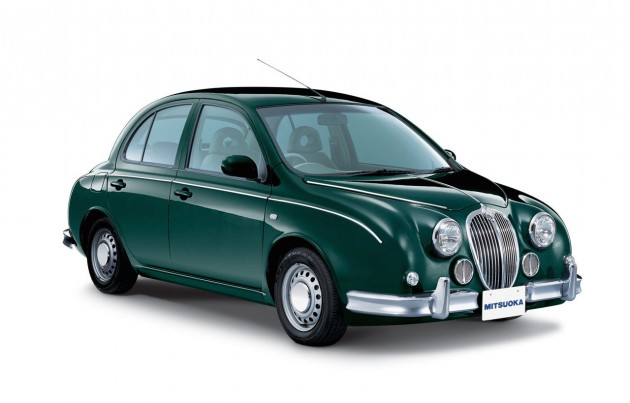 Ever since 1993, boutique Japanese car manufacturer Mitsuoka has been grafting Jaguar MkII look-alike front-ends onto Nissan Micras. To great effect, too, transforming a car of otherwise miserable lassitude. Although only available with a CVT automatic, the bespoke leather interior and luggage gives this car a sense of occasion and inimitable charm.
Toyota Crown/MK X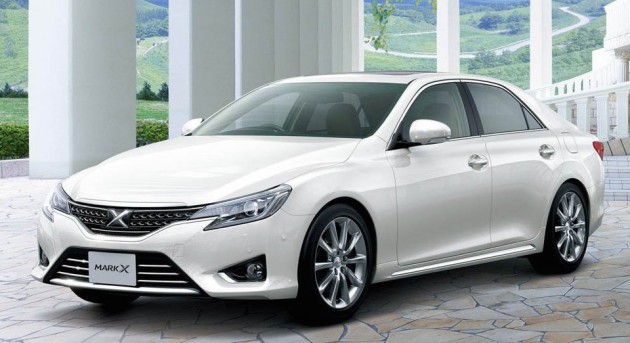 Despite the front-wheel drive Camry having found success here and abroad, the larger Aurion never really won the hearts and minds of Commodore and Falcon customers. In Japan, the Mk X and Crown utilise the same GR family of engines, but send power rearward, in a Lexus-derived chassis. We can't help but think that if Toyota went all-out with this car, they might have had a better shot at breaking the duopoly.
Caddillac ATS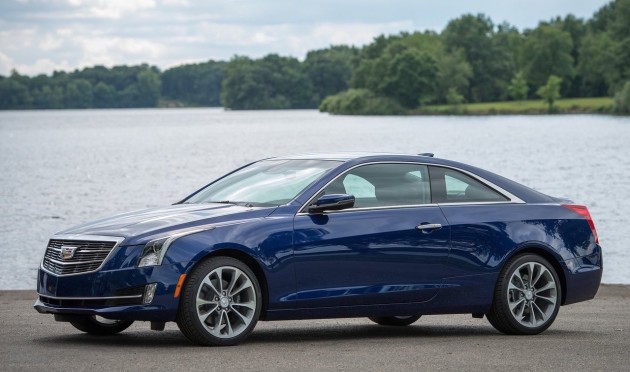 Like its Chevrolet Camaro platform-mate, the Cadillac ATS features GM's new Alpha matrix layout, considerably lighter (but more costly) than Zeta which underpins the Commodore and first-gen Camaro. The ATS is the most lithe and compact expression of Cadillac's edgy Art and Science design theme. It aims to give the BMW 3 Series a real run for its money. With engines ranging from a naturally aspirated 2.5-litre four to a twin-turbo 346kW V6 in the ATS-V (0-96km/h in 3.7s), we hope Cadillac gives our market another shot before the end of the decade, as it intends to in Europe – which necessitates the development of diesel engines.
Chervrolet Corvette
Chevrolet's Corvette has been widely rumoured to end up in Holden's showrooms as its promised halo sports car model. But this doesn't really make sense as the Corvette brand is inextricably tied to Chevrolet and the pricing would make it ultra-exclusive. Nevertheless, with a seven-speed manual and 339kW LT-1 V8, the new Vette humbles Italian supercars in America, where it is reasonably priced. The 484kW Z06 pack adds a supercharger to reduce quarter-mile times to 11 seconds flat.