Following a trademark application find from a few days ago, it seems BMW's first revival of the CS badge could be an M2 CS. It's believed it will be getting more power and other enhancements.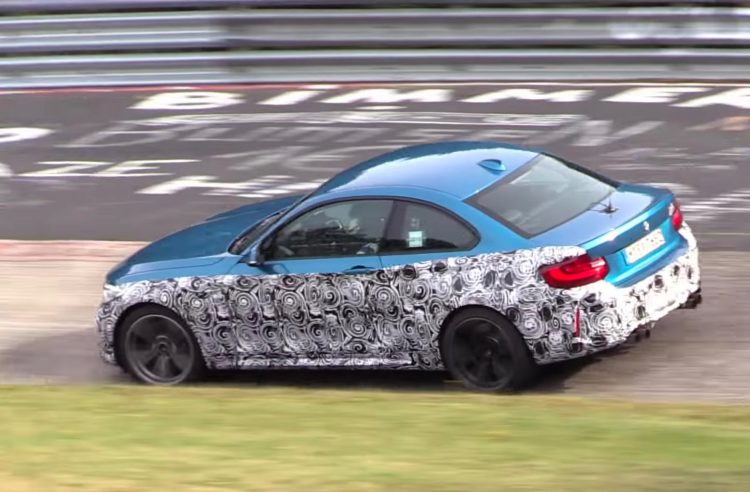 According to a "trusty" Bimmerpost forum member, known as Ynguldyn, BMW's M division is working on an M2 CS that will apparently feature the 3.0-litre turbocharged S55 inline six engine from the M3 and M4. It's understood the power output will be detuned slightly, to around 294kW instead of 317kW in the case of the M3 and M4.
This would give the M2 a nice little kick from the standard 272kW output. The M2 uses a tuned version of BMW's N55 inline six turbo, which actually started life in many '35i' models and current '40i' models. N55 is also the basis for the M235i's engine.
What's the difference? The M-developed S55 engine uses a lighter crankshaft, unique valves, and different intercooler, and features stronger pistons and other bits and pieces. It also uses twin turbochargers as opposed to the single albeit twin-scroll (TwinPower) setup in the current N55.
Aside from the different engine, the M2 CS is expected to come with a range of aero enhancements to boost its overall track performance. We can probably turn to the M4 GTS for a bit of an indication, with its sharper front splitter and big rear rear being likely carryover features.
There's also set to be a bi-modal exhaust, carbon ceramic brakes, and a more serious suspension arrangement with adjustable settings. Some bespoke alloy wheels might also make an appearance to further distinguish it as a limited edition.
BMW engineers were spotted testing a mysterious M2 prototype out on the Nurburgring a couple of months back, and although visually the car looks pretty much the same the engine sound does sound a bit different. Witnesses say it is louder than the regular M2. Check it out below.