Rumours of a BMW 'M8' super sports car are still floating about, and now we hear from a German publication that such a model could arrive in 2016.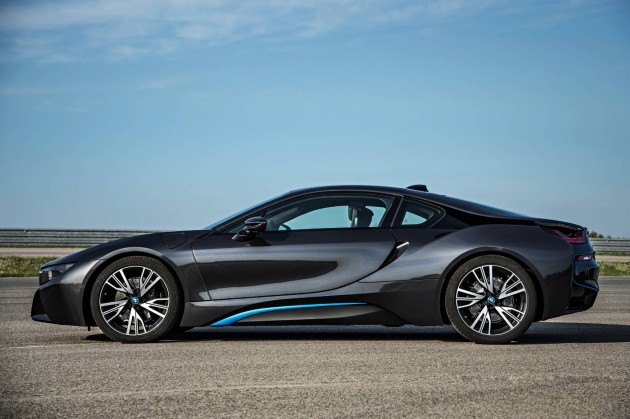 Based on the new BMW i8 super-efficient sports coupe, a BMW M8 is set to be a high performance version fettled by BMW M Division. This means bespoke suspension, brakes, drivetrain, and interior.
According to an Autobild report, the M8 is set to come with a twin-turbo V8 along with an electric hybrid system, offering a combined output of around 441kW.
With this kind of power on tap we could expect to see 0-100km/h taken care of in just 3.0 seconds with a top speed of over 322km/h (200mph).
BMW is yet to officially confirm such plans. If it does go ahead, the car would likely feature a full carbon fibre body like the more tame i8. This would contribute to an excellent power-to-weight ratio and help to keep consumption to a minimum.
Such a model would be aligned to tackle the likes of the Porsche 911 Turbo and McLaren 12C.