Fiat is reportedly planning a hard-top coupe version of the new 124 Spider, likely to come in as a performance-oriented Abarth model.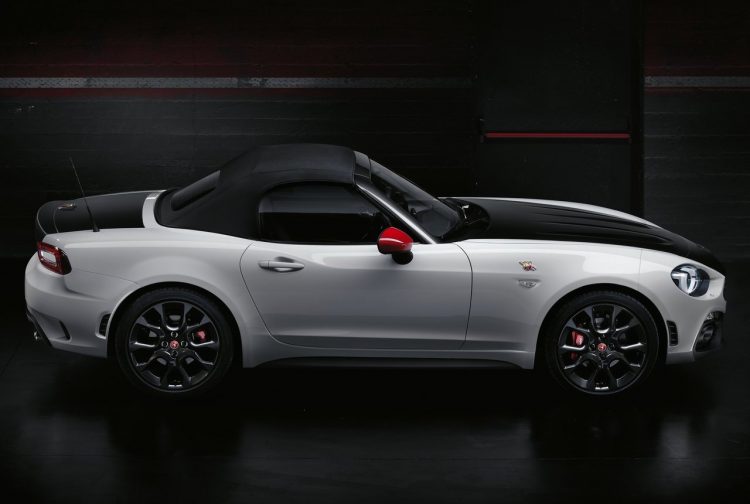 According to an Autocar report, the coupe won't feature a removable hard-top roof like the MX-5 RF, although sharing the same underpinnings. Instead, it's set to be designed as a traditional coupe with fixed C- and B-pillars and a permanent roof.
Details regarding the rear end and how the boot lid works are still a little hazy. Engineers are unlikely to re-engineer the current stubby boot lid in the 124 Spider/MX5, but some speculations suggest it might get a unique hatch tailgate with the rear windscreen integrated. This latter setup might be too expensive though.
Going with a proper coupe layout would allow engineers to push the chassis further in terms of handling performance, with a more rigid structure connecting the front and back. Abarth is likely to infuse some of its sporty suspension components underneath too.
As for power, it's understood it will come with a 1.4-litre turbocharged four-cylinder. Some models might offer 103kW, for some markets, with others potentially getting a boosted version producing up to 132kW or even more. Nothing official has been confirmed yet.
This all seems like the makings of a great little rear-wheel drive driver's car. Success might depend on pricing, because if it can steal away a few Subaru BRZ (and even upper-spec Toyota 86) buyers it should do very well indeed.
A full reveal has been tipped to take place as soon as next year. We'll be sure to keep you posted.