Tesla has released the 3.0 upgrade for its Roadster battery pack, set to be called R80, that has increased capacity by around 40 per cent.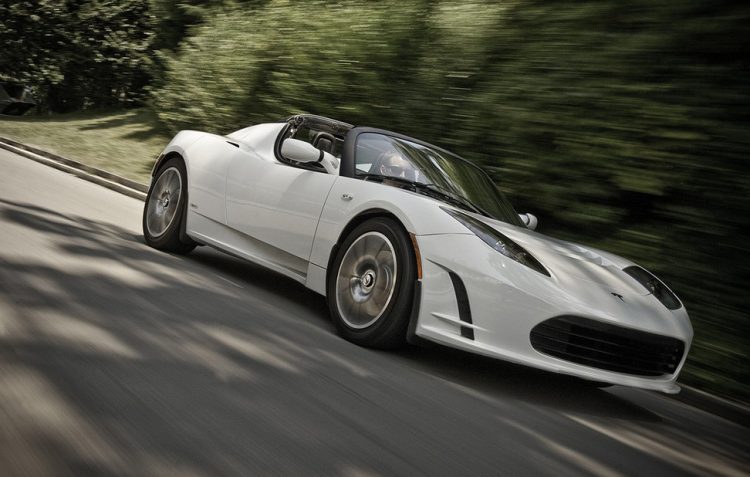 While the Model S, Model X and upcoming Model 3 have somewhat taken the shine away from Tesla's first foray into the automotive world, there's still 2000 Roadsters out there, worldwide, that are set to benefit from the upgrade.
Tesla claims the updated Roadster's battery pack turns up capacity to around 80kWh, reflected by Tesla's new R80 badges applied to the rear of the Roadster as spotted by Electrek. The claimed range is up to between 550-610km, representing a 35 per cent increase in range.
It's not cheap. The upgraded 3.0 battery pack will set you back US$29,000, which Tesla says is a "show of appreciation for the support of early Tesla customers", rather than a money-making venture. Tesla's chief technical officer JB Straubel said;
"The price of the Roadster 3.0 battery upgrade is $29,000 including all labor and logistics. This is equal to Tesla's expected cost. It is not our intention to make a profit on the battery pack. The reason the cost per kwh is higher than a Model S battery is due to the almost entirely hand-built, low-volume (only two or three per week) nature of Roadster battery packs. lt also includes additional work to remove, upgrade, and reinstall the power electronics module."
Tesla was pressed about a Roadster battery pack upgrade at its last shareholders meeting. Owner of car number 33, a Roadster model delivered in 2008, asked Tesla when customers could expect an upgrade, considering there have been more efficient battery packs released in other models.
Owners are now able to put down a $5000 deposit, however, Tesla has said deliveries could take some time. The company confirmed that the upgrade is currently delayed due to the back orders of Model S and X, and also in preparation for the upcoming Model 3. This is currently holding up production of the new battery packs, according to reports.
The Roadster 3.0 is likely to be the final Roadster update before an all-new model replaces it before the turn of the decade. A Tesla executive was recently caught on the record describing the next model as "different, faster and bigger" than the current Roadster model.