BMW is said to be working on a high-performance variant of the 7 Series. Not quite a dedicated 'M' model but an M-tuned version possibly carrying the name BMW M770ix.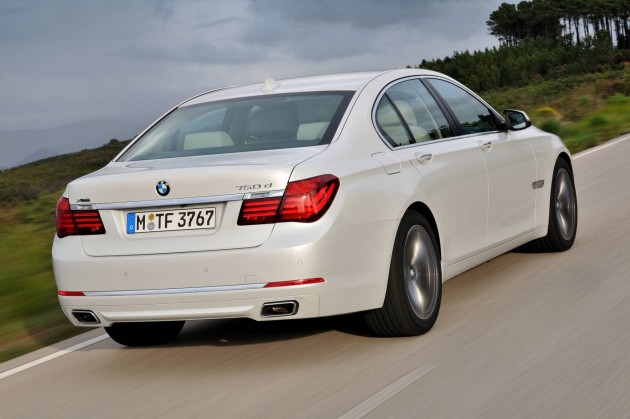 (Regular 7 Series shown)
The variant would be like the company's M50d versions of the X5 and X6 SUVs, offering high-end performance components and features developed by M Division. Instead of using a performance triple-turbo diesel engine like the M50d though, the M770ix is said to get a petrol V8.
According to a recent Automobile Magazine report, BMW and M Division are developing a 4.0-litre twin-turbo V8 producing around 354kW of power and 650Nm of torque. Although that might not sound like much in regards to the segment, the special model is set to focus on handling and lightness as well.
The top-shelf BMW 7 Series currently on sale is the 760i. It comes with a twin-turbo V12 producing 400kW and 750Nm. However, it is focused more on high speed luxury motoring.
With the M770ix, they're saying it will showcase features such as a carbon fibre roof, bonnet and boot lid, as well as 20-inch lightweight alloy wheels, lightweight sports sets, and a carbon-ceramic brake setup. This would help the big 7 Series in the handling department as well as with acceleration and overall performance.
Like other M vehicles, the M770ix – if the report is accurate – is likely to feature a comprehensive sports suspension package and an enhanced chassis to cope with increased cornering forces.
The new model will apparently hit the market during the release of the new 7 Series in 2014/2015.