Two people are lucky to be alive after being subjected to a big car crash in Scotland over the weekend, involving a BMW M2 and plenty of speed.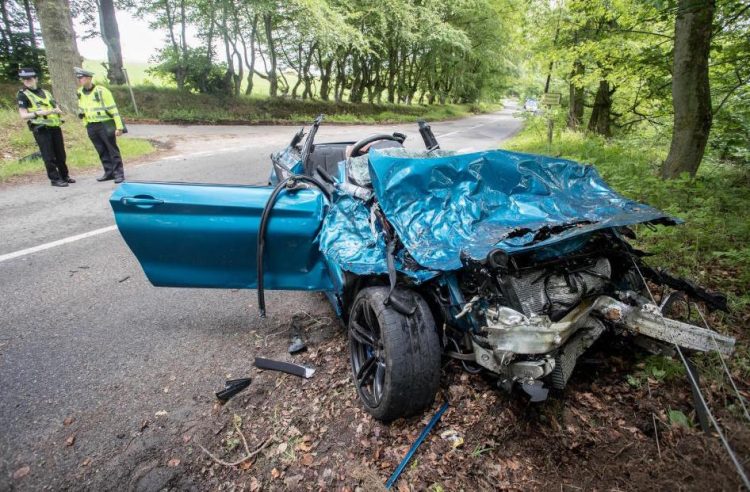 The driver of the car was seen leaving a car meet event near Aberdeen driving quite enthusiastically, only later to be found with a hugely wrecked M2. It's understood the driver and his girlfriend passenger escaped with their lives but they are apparently in serious condition in hospital.
By the looks of some video footage that has appeared on social media, the driver of the M2 certainly wasn't afraid of pushed the 272kW Beemer to its limits. He was filmed performing some donuts just outside the event, and was also filmed propelling down a narrow country road near the event just moments before the crash.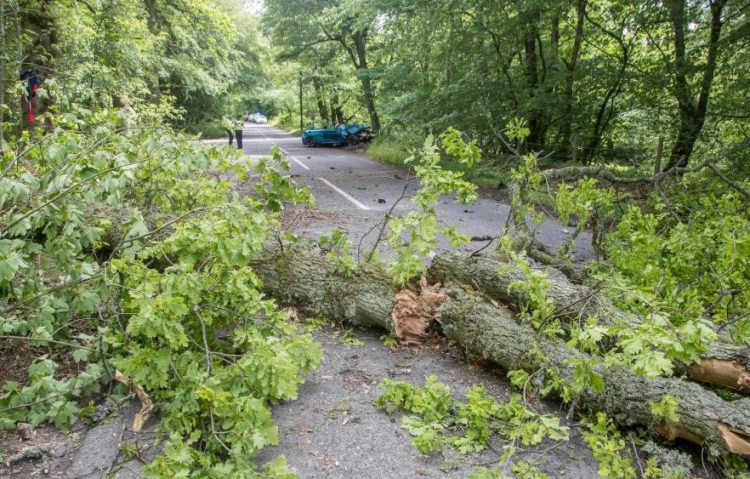 The exact cause of the incident is yet to be officially determined, but as far as reports and witnesses say, the M2 swerved at speed to avoid a collision with a vehicle that was pulling out from a side street. Obviously if the M2 was speeding it would be the fault of the BMW driver. It's understood after swerving, the M2 collided with some trees, rolled, and came to rest with much of its body work torn off or completely mangled.
Judging by these images, posted up in a PistonHeads forum, it looks like rescuers had to peel the roof from the car to retrieve the occupants. It also looks like the force of the crash took down a pretty chunky tree in the process. Take a look at the video below for footage of the M2 just before the incident.