There's a number of big reveals planned for this year's Frankfurt motor show, and another big one we've just learned will be the new G20 3 Series-based Alpina B3.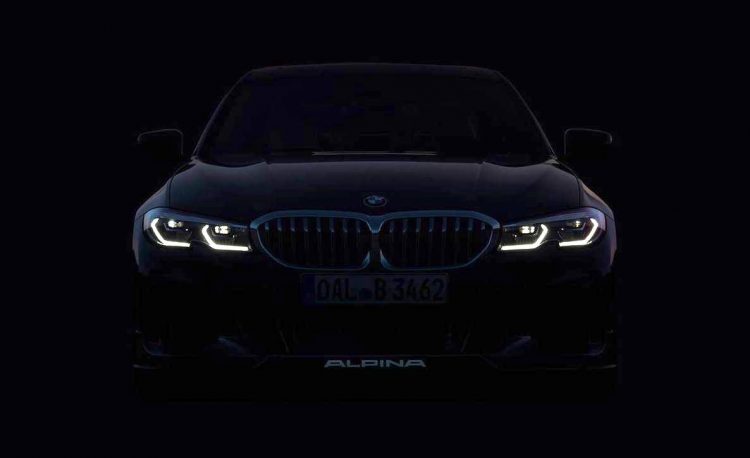 While the G20 3 Series has been on the market now for quite a few months, Alpina is yet to do its thing to reinterpret the mid-sizer. But that will soon change with the new B3. We can expect the usual cosmetic and mechanical upgrades.
Taking the current B4 S as an example, the new B3 could come with a 3.0-litre turbo inline-six engine producing 332kW and 660Nm. However, that was based on the outgoing 440i which produces 240kW/450Nm in standard form. For the first time for the 3 Series, BMW is offering a 285kW/500Nm M340i variant. Alpina could work its magic on this engine instead and may be able to extract even more power.
Like the previous B3, the new model is set to come with bespoke suspension and chassis reinforcements. But not to create razor-sharp handling and a bone-jarring ride. Instead, Alpina usually focuses on refinement and high-speed stability.
Following this philosophy, the exterior is likely to be enhanced with subtle aero parts to improve aerodynamic efficiency and stability, with Alpina's traditional multi-spoke wheels and a range of black or darkened trimmings. Alpina sent out this teaser onto its Facebook page showing the iconic front spoiler.
Inside, the original decor of new 3 Series is set to welcome custom Alpina instrument cluster graphics in the traditional navy blue, while the seat trims are expected to be swapped for Alpina-branded materials, potentially Alcantara and higher quality leather. Alpina usually does its own steering wheel too, wrapped in soft suede.
As you may know, Alpina products are stand-alone from BMW, although they can be purchased in Australia via BMW dealers. We'll be sure to keep you posted on the B3 as soon as it's revealed. The Frankfurt show starts on September 10.