Literally just in time for the Australian summer, BMW's local arm has conveniently launched the stunning drop-top version of the new BMW M4. If you're after the ultimate driver's convertible, this could be your car.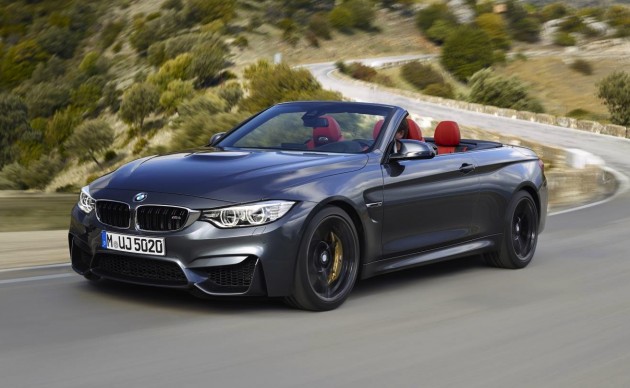 The new M4 replaces the previous M3. So, as you would expect, every aspect of the car is refined, tweaked, and more complete than ever before to help it retain its benchmark standard. It's lighter weight, more powerful and more fuel efficient, while also being more advanced, quicker, and also cheaper to the comparable previous-gen auto drop-top.
At the heart of it is a 3.0-litre twin-turbo inline six producing 317kW of power and 550Nm of torque. It's matched up to a seven-speed dual-clutch auto transmission as standard with an M differential distributing the power.
According to the company, acceleration from 0-100km/h takes just 4.4 seconds (down from the previous 5.1 seconds). With the six-speed manual, also a no-cost option, the same sprint is achievable in the same 4.4 seconds.
The M4 Convertible is heavier than the coupe counterpart due to increased structural reinforcements, adding around 200kg, however, at 1750kg it is around 80kg lighter than the previous V8 'E93' model.
As for the retractable roof, it's a three-piece metal type which can be lowered or raised in under 20 seconds, and at speeds up to 18km/h. Luggage capacity is increased from the predecessor, offering 220 litres with the roof down and 370 litres with the roof up.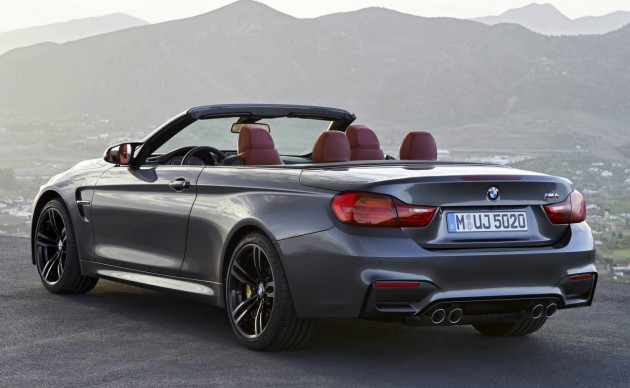 Standard features include BMW's Professional grade navigation and wide-screen interface system, iDrive control with touch functions, an Air Collar system, rear-view camera and surround-view camera, a full leather upholstery with beautiful sports seats, and a set of 19-inch alloy wheels with the aggressive M4 styling package.
BMW Australia says there is an overall value increase of around $10,800 compared with the $180,395 V8 predecessor (auto). Prices for the new model start at $178,430 (excluding on-road costs).