The term back to basics is perfectly fitting for this rather bare track toy, called the Project Dragon. It's being developed by Palatov Motorsport and Sector111.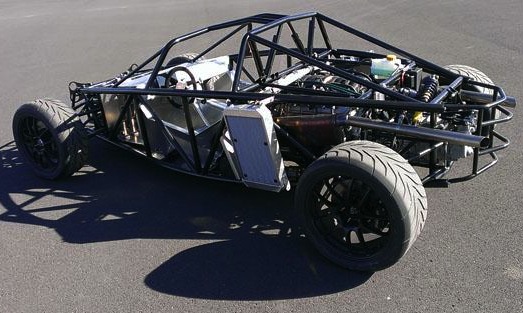 It looks a little bit like a racing car without its skin, and that's exactly what it is. Project Dragon is all about driving and nothing else.
Despite the lack of a body the project tips the scales at around 816kg, which is actually pretty heavy for a totally stripped out custom-made car like this.

You needn't worry about power-to-weight ratios though as power in this case comes from a Chevrolet V8 churning out around 320kW and 575Nm. It's backed up by a six-speed manual transmission taken from a Porsche, interestingly enough.
Sector111 is planning to launch the car/cart in the US next year. Prices are tipped to kick off at a fairly steep $90,000.