A new high-performance race-ready BMW 2 Series is on the way called the M235i Racing. The new model will be eligible to race in various FIA-certified events, particularly the VLN Endurance series in Europe.
Featuring a range of track-focused highlights, the M235i Racing will be part of BMW Motorsport's new catalogue of racing products. The company has released this teaser video to build some anticipation. As you can see, the mighty 2 Series shows off some pretty awesome enhancements.
There's an aggressive rear diffuser, a similarly angry front end with a lower lip spoiler, muscly wheel arches, carbon fibre side mirrors and a number of black or darkened trimmings for a cool white and black theme.
Power will come from a 3.0-litre turbocharged inline six producing 245kW. It's unknown if it will be available with a manual or only a dual-clutch auto as featured in the video, however, it will come with a mechanical limited-slip differential.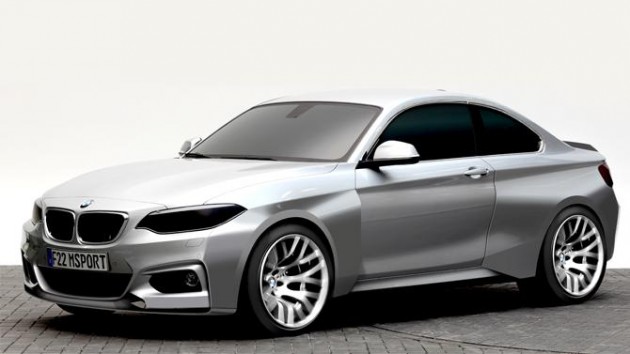 It will also come with all necessary racing safety requirements such as a roll cage and fire extinguisher, as well as traction control and ABS brakes. Jens Marquardt, BMW Motorsport director, spoke about the special model in a recent statement, saying,
"The production models from the BMW M Performance Automobiles range are already incredibly sporty. Because of this, we did not have to make many modifications in order to get the BMW M235i Coupé up and running as a racing car. BMW Motorsport can look back on a long tradition of allowing ambitious teams and drivers an affordable way into motor racing – and of offering them an absolutely competitive car.

"That was the case recently with the BMW M3 GT4, and that is now being superseded with the BMW M235i Racing. While the BMW Z4 GT3 spearheads our range, the new car means we are now also excellently positioned for the coming years in the field of production-based racing cars."
A full debut is anticipated to take place in the very near future. Click play below for a sample.