The concept car that Lexus plans to unveil at the Tokyo Motor Show next week will reportedly preview the new, fifth-generation LS large flagship sedan.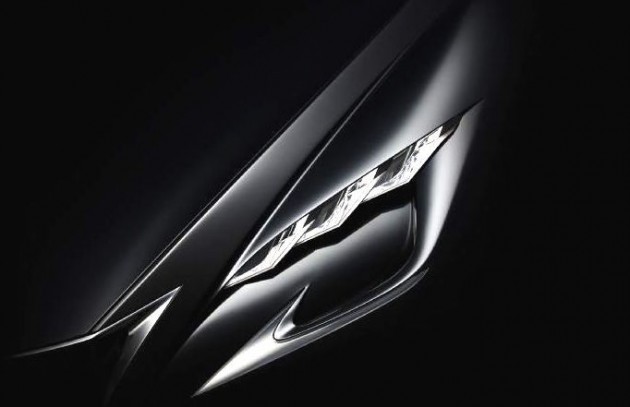 So far only this teaser image showing a headlight has been revealed by the company. According to an Automotive News report though, the concept will indeed preview the next-gen LS sedan.
It's understood it will be a concept, in that it won't go into production as is, but it will give us a good indication of what to expect from the next LS in terms of design and technology.
The Lexus LS celebrates its 25th model year birthday this year, and since the birth there has been four main generations. The latest generation debuted back in 2006, however, it has since been updated and facelifted for the current version.
Lexus is expected to introduce a range of all-new luxuries and technologies with the next version, and potentially set a few class benchmarks in some areas. Hybrid technology is likely to cover most of the range, while partial autonomous driving capability will probably be on the cards.
In Australia Lexus LS sales have been trickling quite low. During 2014 the local arm sold just 30 examples, down from 73 in 2013. The facelift was launched locally in 2012, including the introduction of the sporty F Sport package.
The 2015 Tokyo Motor Show starts on October 28. We'll be sure to keep you updated with plenty of coverage on the Lexus concept and many others.