BMW Australia is announcing a boosted allocation of the muscly M2 sports car for the local market, stamping our position as the most popular BMW M market in the developed world.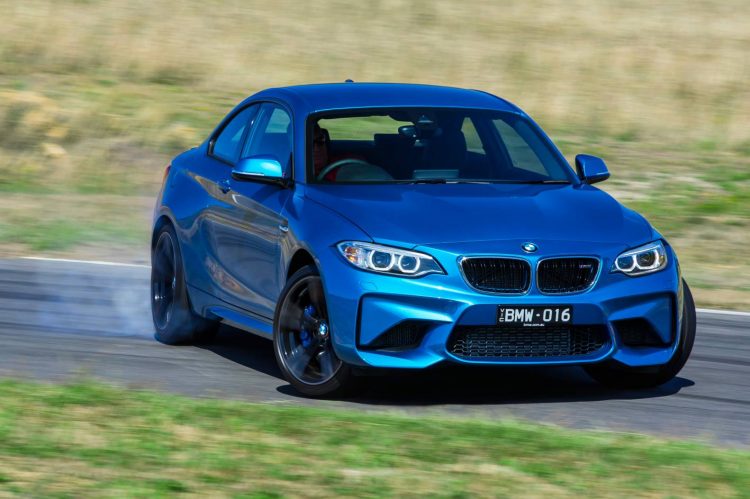 The share of BMW cars and BMW M cars in Australia is now 6.1 per cent, which, according to BMW, is the highest in the developed world. In fact the global average is just 2.0 per cent. This shows Australians' love for performance cars is strong.
Since the BMW M2 was initially launched in Australia in 2016, local buyers have snapped up 671 examples. And this is only limited to production allocation. An initial allocation of 300 was increased to an additional 400 last year, and now the local arm has secured more.
It's unclear just how many additional examples have been secured, but BMW says the M2 is now available for immediate delivery. Speaking about the car's popularity, BMW Group Australia CEO Marc Werner said:
"Demand for the BMW M2 has been strong from the outset. This presented us with a strong base to ask for further supply increases to match the sustained demand. As a result, we can now announce that Australia has again increased its allocation. This has ensured wait times are minimised, and dealers have immediately-available stock."
The M2 comes in seven-speed dual-clutch automatic or six-speed manual form, with rear-wheel drive. Meanwhile, power comes from a 3.0-litre turbo inline six developing 272kW and 465Nm, with 0-100km/h coming up in 4.3 seconds, or 4.5 seconds in the manual.
Prices start from $99,210 for either the manual or auto, with the manual-only Pure variant kicking off from $90,210 (excluding on-roads). If, like us, you're interested, head in to your nearest BMW dealer now. As Marc Werner said, "If you want an M2, come and get one."