BMW's performance team at M Division have built a interesting and fairly wild engine conversion for the old BMW Z3, shoehorning a big V12 engine into the engine bay. We've seen a Z3 with a BMW M5 V10 engine, but this takes it to a whole new level.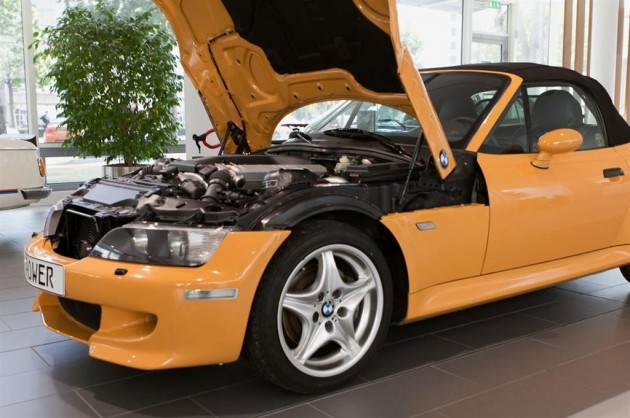 Images of the car were recently revealed on the company's Facebook page, showing the pale orange Z3 build all complete and looking like a showroom model.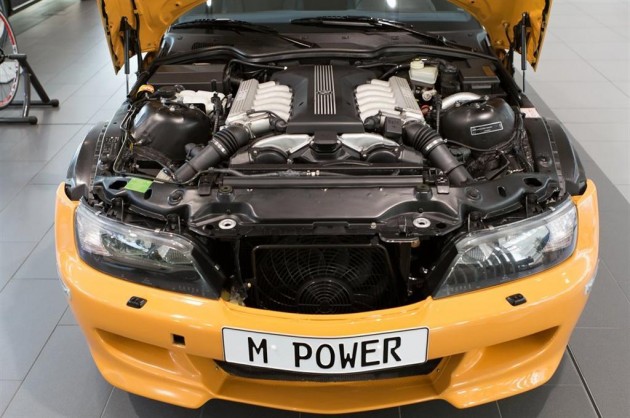 The V12 engine in question is from previous generation 7 Series and 8 Series models, codenamed the M73. It's a 5.4-litre unit producing 243kW of power and 490Nm of torque.
No acceleration figures have been revealed at this stage, but you can bet it would be a bag of fun behind the wheel.
The Z3 did come out with a six-cylinder engine in some forms, so the length in the engine bay in terms of space is there. It must have been a tight fit width-wise though.
Of course, BMW is not planning to release the vehicle onto the market. A V12 Z4 would be interesting though…