Pre-orders for BMW's upcoming i3 electric city car have exceeded the company's original expectations, causing the company to rethink its initial production capacity.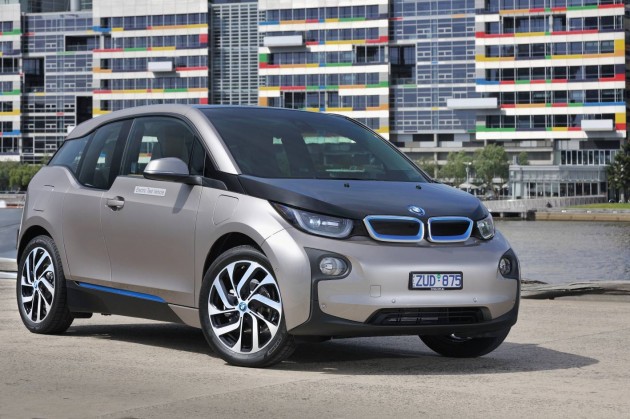 The new i3 is a compact electric city car that promises traditional BMW driving dynamics paired with an advanced and extremely efficient powertrain system. More than 8000 customers have already reserved an order for the car.
BMW expects to sell around 10,000 next year, however, with 8000 orders already down, the company will have to adjust. Friedrich Eichiner, BMW's chief financial officer, spoke at a press conference in Amsterdam on Monday, saying the company
"will adjust capacity according to demand. If demand holds, which is what it's looking like, we will soon have to invest more."
The i3 is the first of a number of new 'i' models that are destined for the market in the future. It uses a 125kW/250Nm electric motor system, directing power through a single-speed rear-wheel drive layout. Performance is quite impressive, with 0-100km/h coming up in just 7.2 seconds. It also offers a full-charge range of between 130-160km.
A 25kW 650cc petrol range-extender package will be introduced as an option, extending everyday driving range to around 300km.
One of the most advanced aspects of the car, and perhaps the part that is attracting the most interest, is the fact that it is a genuine BMW; a premium driver's car.
Using a predominately carbon fibre construction, the i3 weighs in at just 1195kg – about the same as a Volkswagen Polo GTI. This, along with a low centre of gravity, will present "customary sporting capability" allowing drivers to experience "pure driving pleasure" in a sustainable and environmentally conscious package.
A pre-production version landed in Australia earlier this month. The local arm plans to showcase and demonstrate the car at various events to help generate awareness before it arrives on the market next year. Prices and local specs are yet to be announced.