Remember the muscly Kia Provo concept from the Geneva Motor Show? There's now word a production model could hit the showrooms down the track if there is demand for it.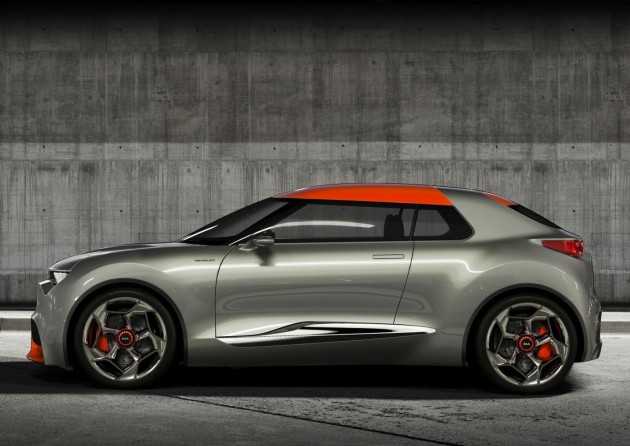 According to a recent Auto Express report in the UK, Kia is looking to expand its model lineup and include more performance-oriented models. We know the pro_cee'd GT hot hatch will arrive during the middle of this year, but this is said to be just the beginning.
Speaking with the publication, Benny Oeyen, Kia European vice president, said the company is eager to offer a sports car for the medium-to-small 'B-segment', along side the Soul and Rio. The Provo concept lends itself perfectly to that segment. Oeyen said,
"The provo is a possible niche we can venture into. Our brand is currently rational, but there's space for a B-Coupe. We will now do some market research to see if people would buy it – it has to make financial sense."
Although it looks like a meaty rear-wheel drive vehicle in concept form, it's believed a production version would adopt a front-wheel drive platform based on the one used in the Rio.
For rear-drive fans, Oeyen said there's also a possibility of putting V6 GT concept, first unveiled in 2011, into production. He said the car has been developed and is near showroom-ready, however, a business case is yet to be substantiated.
It would be great to see either or both vehicles hitting the showrooms. Kia has proven itself as a highly reputable and popular brand over the recent years, bringing out some properly desirable models. It could be time for the Koren company to cater for all us performance enthusiasts? Fingers crossed.