It's been confirmed, Mazda is looking to reintroduce the high-performance Mazda3 MPS. Problem is, it isn't set to appear until the next-gen 3 arrives some time in 2016.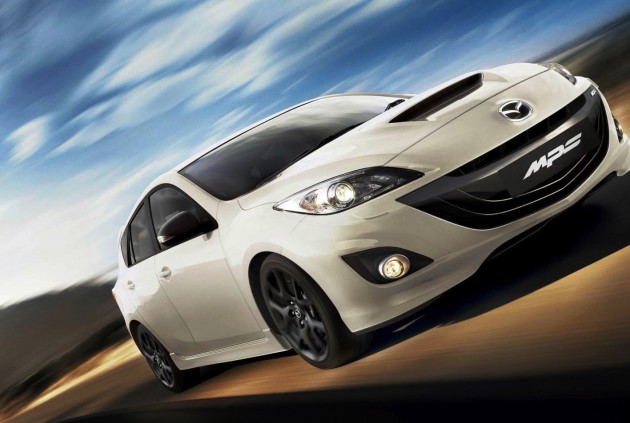 The current generation Mazda3 isn't available in hot MPS form, leaving the brand without a product to compete with vehicles like the Ford Focus ST, Volkswagen Golf R, and the Renault Megane R.S.
According to an Automotive News report, things are about to change. It's understood Mazda is working on the next-gen 3 which will use a slightly revised version of the current SkyActiv platform.
The new model will take on a fresh look, incorporating plenty of styling cues from the company's very latest design language. An MPS version is set to be part of the new model lineup plans.
Power is expected to come from a 2.5-litre turbocharged four-cylinder producing over 225kW and impressive torque figures, likely beyond 450Nm. To help cope with all of that oomph Mazda engineers may implement an all-wheel drive system this time around.
It's believed Mazda isn't just looking to rival the common hot hatch and super hatches, it also has its eyes on more serious packages such as the Subaru WRX STI and Mitsubishi Lancer Evolution.
The last time Mazda offered the MPS was in 2013, based on the previous Mazda3 shape (pictured). It featured a 2.3-litre turbo four-cylinder producing 190kW of power and 380Nm of torque. It was front-wheel drive and managed 0-100km/h in 6.1 seconds.
Like the predecessor the 2016 model will probably showcase a unique sporty bodykit and large alloy wheels, sports suspension and brakes, and a bespoke interior with sports seats.