BMW is planning on expanding the new M Performance lineup, and will show a BMW Concept M135i three-door hatch at the 2012 Geneva Motor Show next month as a bit of a taste on what to expect.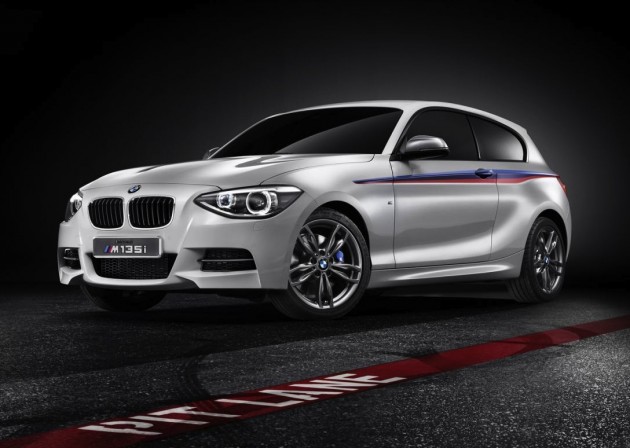 The short three-door body includes slightly bolstered front and rear wheel arches, sporty bumper bars with large air intakes in the front, and a set of 18-inch M alloy wheels.
BMW says that the concept features a straight-six engine using TwinPower turbo technology, producing 220kW of power. It is likely the engine will be a form of the '35i' 3.0-litre unit, as seen in various current BMW vehicles.
The concept is set to be a high performance, lighter weight version of the normal 1 Series hatch. It also features a rear-wheel drive layout which would make for a very fun, agile drive.
Other performance features include M brakes, and M sports lowered suspension. The concept is also likely to showcase various M highlights inside such as sports pedals and gear shifter, and a set of sports seats and an M steering wheel.
Although BMW is yet to make official confirmation, the company certainly provides hints to suggest a version will go into production soon. The company says,
"Thanks to a distinctively sports-oriented appearance, the BMW Concept M135i offers attractive prospects for the further development of the BMW 1 Series model range. At the same time, a clear signal has been given for the expansion of the new product category of BMW M Performance automobiles."