Australian Toro Rosso driver Daniel Ricciardo is keen to get some solid results as he nears the one year mark since his Formula One racing career started.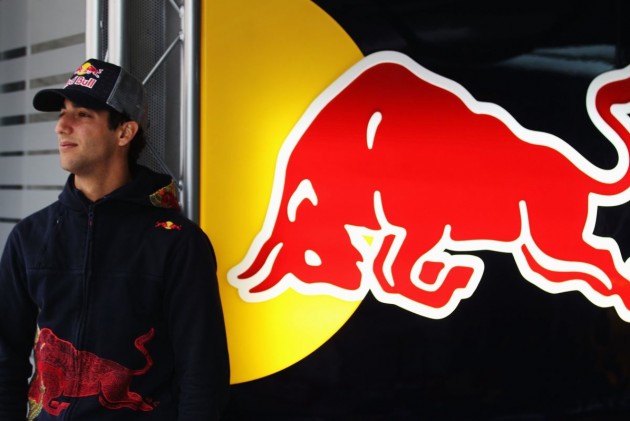 Ricciardo debuted for Hispania Racing at the 2011 British Grand Prix and drove for that team until the end of the season before moving into Red Bull Racing's sister team for the start of 2012.
In his 18 career F1 races he has just one points-scoring finish, a ninth at this year's Australian Grand Prix. Ricciardo says it's time to start racking up the numbers.
"We kicked (the 2012 F1 season) off pretty well in Melbourne and we probably would have liked that to continue," Ricciardo told press leading into the European Grand Prix in Valencia. "Which it hasn't done as smoothly, but yeah, we still have a long season ahead of us.

"The experience is growing now and I think it's time now to try to get a few more points on the board and to turn a few heads would be nice.It's gone very quick.

"Someone, probably my dad, told me very recently that it's nearly been a year that I've been here. I remember Silverstone like it was a week ago. Time goes very fast. You have to try and take advantage of every opportunity and make the most of everything so… I've had some good times in the first year and sometimes I wish were better but generally I'm enjoying it.

"It's a huge experience and a great learning curve for me but after a year it's time to kick on and get some solid results."
With the equivalent of a full season under his belt, Ricciardo believes that having prior knowledge of most of the circuits left on the calendar will give him an advantage.
"Yeah, I think it helps a bit," Ricciardo said. "Once you get to this level you can pick up a new circuit fairly quickly but I guess if it's one you've driven on over and over you tend to know a few more secrets about it.

"But, having FP1 here last year will get me into the groove of things a bit quicker but you know come Saturday and qualifying I think everyone's pretty much into it whether it's a new circuit or one we've been to before.

"There are some special circuits on the calendar, maybe Monaco for example, where the more experience you have there the quicker you'll eventually be able to go, knowing a few more little secrets; knowing which lines to take. But generally I don't think it changes much now."