It's no secret that Ford, like many other carmakers, is planning to ramp up the availability of electrification in its showroom. So it probably comes as no surprise the next-gen Ford Focus RS is set to adopt a hybrid system.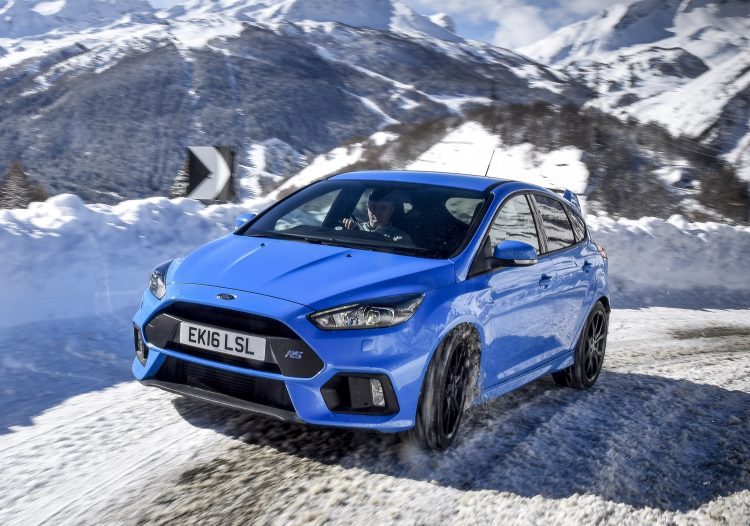 Ford announced last year that will be introducing heaps of hybrid models, including a hybrid version of the Transit and F-150 workhorses and even a hybrid option for the Mustang. According to a recent Autocar report, Ford is considering a potent 48V hybrid system for the next Focus RS.
It's understood it will use a combination of the current model's 2.3-litre turbo four-cylinder engine along with an electric motor assistance system. In its current form the 2.3 produces 257kW. With an electric motor bolted on it's predicted power could be pushed to around the 300kW mark.
Although power is set to get a bump, it's the torque that will probably be of key interest. The 2.3T develops 440Nm between 1600rpm and 5000rpm, making it already a very versatile unit. But with an electric motor the torque could be pushed to around 600Nm, while almost completely eliminating any chance of turbo-lag.
With all of this on tap, along with its impressive all-wheel drive system, the current 0-100km/h time could be slashed from 4.7 seconds to around 4.0 seconds. This would help it scratch on the heels of some of the premium super hatches such as the 294kW Audi RS 3.
Unlike any previous Focus RS, including the current model, the next version is expected to adopt an automatic transmission. A new dual-clutch auto will apparently step in to replace the current six-speed manual, which would of course open the car up to a larger audience. The current model and all predecessors have been manual only.
Ford will reveal the next-gen Focus (the regular version) next week. It's believed the RS version won't appear for another couple of years, around 2020.