BMW Australia has announced the M Sports Plus package for the current BMW 1 Series and BMW 3 Series. The pack includes unique 'M' sports enhancements.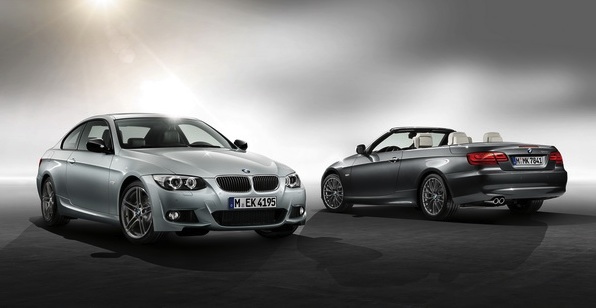 According to the company, customers are taking strong interest in sporty special edition models. The M Sports Plus provides personalised touches inside and out, supporting that very theme.
Starting with the BMW 1 Series M Sports Plus, the package adds aluminium silver trimming highlights throughout the interior, blackline taillights, black iconic BMW kidney grilles, and a select range of unique exterior colour options.
For the BMW 3 Series M Sports Plus, the package adds a similar interior trim, but exterior features are highlighted in chrome, such as the kidney grilles. It also gets stainless steel foot pedals, black side mirrors, and metallic exterior paint.
Both models also come with the usual array of renowned M Sport features, such as M Sports suspension, 18-inch M alloy wheels, an M steering wheel, floor mats, and a subtle M bodykit.
Pricing for the M Sports Plus packages, on top of the regular starting price of respective models, are as follows:
BMW 1 Series Coupe M Sports Plus
Incl. GST          Incl. GST & LCT (luxury car tax)
120i      $2,153
125i                                    $2,500
123d     $1,923
BMW 1 Series Convertible M Sports Plus
Incl. GST          Incl. GST & LCT
118d     $2,153                 
120i      $2,153
125i                                   $2,500
123d     $1,923
BMW 3 Series Coupe M Sports Plus
Incl. GST          Incl. GST & LCT
320d    $4,000
325i                                 $3,000
330d                                $3,000
BMW 3 Series Convertible M Sports Plus
Incl. GST           Incl. GST & LCT
320d                                $5,202
325i                                 $4,000
330d                                $3,000