The Commodore after the final model rolls off the Australian production line in 2017 will be based on a future GM product, and apparently it has already been revealed to dealers in New Zealand and possibly Australia.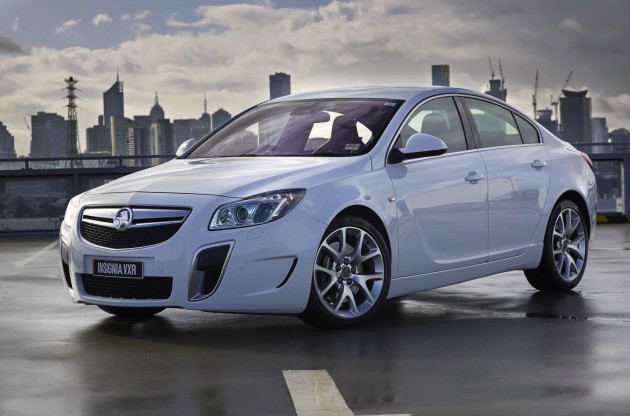 Images of the model set to replace the Commodore after 2017 were revealed to dealers in New Zealand a couple of months ago, Holden New Zealand boss Jeff Murray confirmed to New Zealand Herald.
It's understood the Commodore nameplate will be finished with after the last model, which will likely be a VF Series II or III, with a new name set to join the local stable for the next large sedan.
Specific details haven't been confirmed, however, Murrary said the car will be sourced from GM's European Opel division. He said,
"We all know the Commodore is disappearing but we will be replacing it with a Commodore-sized vehicle."
From this, rumours have been spreading like wildfire. What model will it be based on? Opel is known to be testing various prototypes of the next-gen Insignia, with many experts believing this will be the Commodore replacement.
The current Insignia is built in a number of different forms, or, more accurately, with a number of different badges. There's the Buick Regal, Vauxhall Insignia, Opel Insignia, Chevrolet Malibu, and even the Holden Malibu. It's been quite a successful platform for GM, offering good driving dynamics, efficient powertrain options, and some advanced in-car tech.
The main problem we see is the fact that Holden has already confirmed it will be introducing a Holden-badged version of the Insignia in 2015 (pictured above). It seems unlikely that the company would introduce an 'all-new' model to replace the Commodore based on a product line that it already has in place.
As for the name? Well, that's anyone's guess really. Murray said the decision on the name is expected to be finalised over the next six to eight months.
Holden Australia will close down its manufacturing facilities by 2017, with some critics suggesting this may happen sooner if the current economic climate remains for the struggling yet much-loved Aussie brand.
Whatever the model is, let's just hope there are performance versions still on the table.