Remember the HSV GTS-R? A new version is rumoured to be on the way, set to stand in as the last hurrah for the Gen-F HSV for the close off of Holden Commodore production.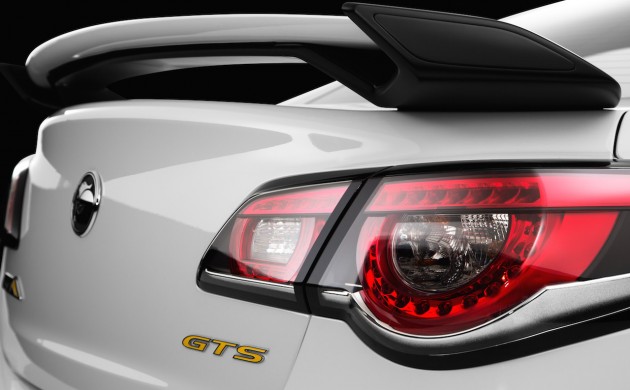 Rumours are heating up online, suggesting the last model will be a very limited edition version of the GTS which is believed to get GM's Chevrolet Corvette ZR1 LS9 engine. At the moment the GTS uses the LSA 6.2-litre supercharged V8 producing 430kW and 740Nm.
For the new GTS-R, there's talk of 476kW and 819Nm lurking under the bonnet. If the figures are true it will easily be the most powerful production car Australia has ever made. Acceleration from 0-100km/h could come up in under 4.0 seconds, making it the quickest car as well.
The last time we spoke with HSV's communications department it said the company doesn't talk about future products. But given the enthusiast-nature of the brand, it does seem likely it will introduce a last hurrah of some description.
When we asked HSV if it would consider bringing across GM's latest eight-speed auto it said the expense would be too high. But, if a 'GTS-R' is indeed on the way it would probably come with a price tag well beyond $100,000. Maybe this will allow for an eight-speed auto to slip in? We certainly hope so as we think the current GTS could perform significantly better if it weren't for the rather slow and old six-speed auto.
Only time will tell. We'll be sure to keep you updated with any concrete details that we hear. If the rumours turn out to be true, we could expect it to arrive in 2016.