Skoda has finally pulled the wraps off the new 2015 Skoda Fabia, after a painful long bout of drip-fed teasers and previews. The new model is sharper, larger, and more advanced than the outgoing version.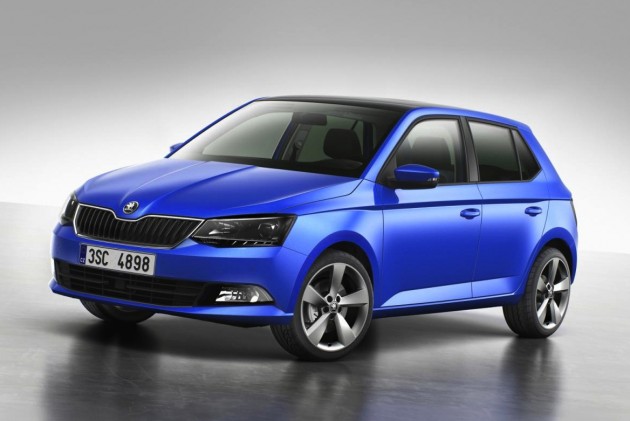 Looking distinctively more grown up and more modern, the 2015 Fabia showcases the company's latest design language. There's the new-look grille at the front, more angular headlights that are finished in a dark theme, curved doors, and slightly bolstered wheel arches. Overall, it looks a little bit like a blend between the Audi A1 and the Volkswagen Polo – both sharing the same foundations.
Speaking of which, the new model is based on VW's PQ26 platform also shared with the latest Polo. It's 90mm wider than the outgoing model and 30mm lower, providing a sportier stance and more interior space. Despite the increased dimensions, the model is around 65kg lighter weight.
Australian market engine details are yet to be announced, however, overseas, it will come in three- and four-cylinder engine flavours. Outputs are set to span from around 44kW up to 81kW, while a GreenLine turbo-diesel will be introduced producing 55kW.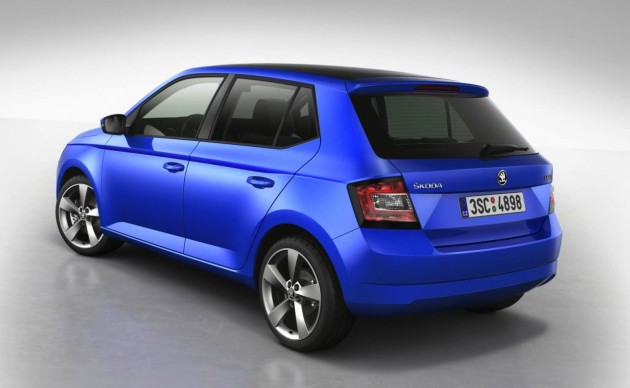 Unfortunately, Skoda isn't set to introduce a hot RS version for this model. This is said to be due to slumping sales of the existing Fabia RS. Those interested in such a model will have to turn to the virtually identical VW Polo GTI.
All new models will be Euro 6 compliant, which means they will live on for around four to five years before even stricter emissions laws are put in place.
The public will get its first chance to see the 2015 Skoda Fabia in full at the 2014 Paris Motor Show starting on October 2. More details will be announced by then.