If you were disappointed by Audi's decision to switch from a punchy turbo-diesel to a petrol unit for the latest SQ5, you might be interested to hear about the upcoming RS Q5.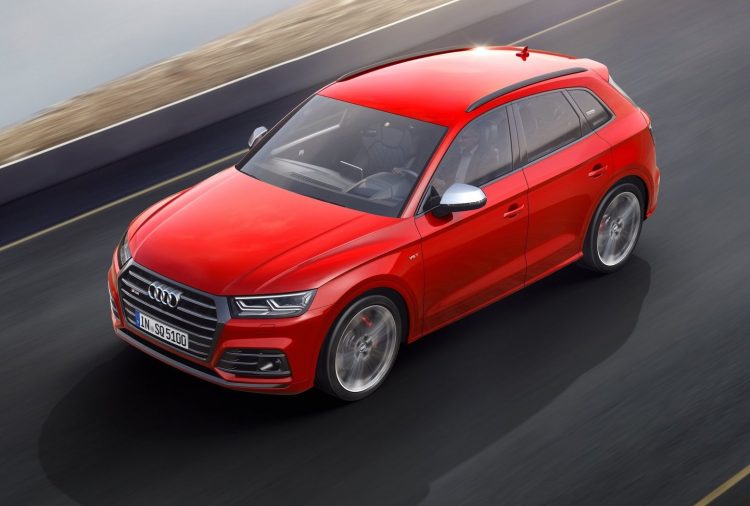 For the latest SQ5 (pictured) Audi swapped a 3.0-litre twin-turbo V6 diesel engine producing 240kW and 650Nm (250kW/700Nm in 'plus' variant) for a less grunty 3.0-litre turbo V6 petrol, generating just 260kW and 500Nm. It's actually slower across the 0-100km/h sprint, dropping from 5.1 seconds to 5.4 seconds.
However, if performance is what you're after, Audi Sport engineers are said to be working on a hotter RS version that could come with a 2.9-litre twin-turbo V6 petrol that churns out around 331kW.
According to a recent Auto Express report, such a variant is on the way and will borrow said V6 from the latest RS 5. In that car the engine produces 331kW and a meaty 600Nm. This helps to see 0-100km/h done and dusted in just 3.9 seconds, dropping from 4.7 in the old V8 model.
In the RS Q5 this engine could propel the mid-size SUV across the same sprint in about 4.5 seconds. This would make it one of the quickest in the six-cylinder class, with only the 270kW Mercedes-AMG GLC 43 to contend with, with its 0-100km/h time of 4.9 seconds.
Like other Audi RS models, the RS Q5 is expected to come with a range of performance highlights, from brakes, suspension, aero kit, and interior bits and pieces. It will be the first RS model based on the Q5, coming in as the bigger brother to the RS Q3.