Bentley has unveiled a convertible companion to the EXP 10 Speed 6 coupe revealed at Geneva two years ago at the same venue this year, but there is a twist.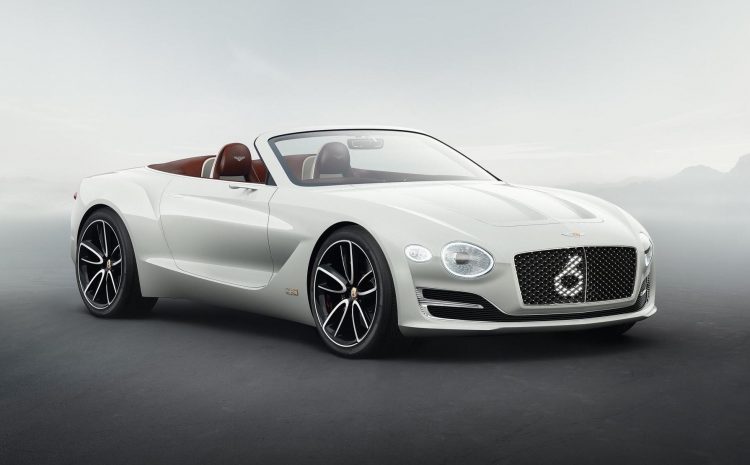 Although similar in appearance, albeit white and a drop-top, the clue lies in the name of the new concept: Bentley EXP 12 Speed 6e, in particular that lower case 'e' at the end.
Yep, this one is fully electric, with two motors at the front and two powering the rear wheels and a range of 481km (300 miles).
An extended glance also reveals a front end which is lower and sleeker, since it does not have to accommodate a bulky petrol powertrain like its predecessor. The bonnetline dips past the bulkhead, with an air channel behind the grille taking advantage of the car's lower frontal area.
The traditional grille is used to divert air to cool the batteries and features diamond copper inserts to manipulate the direction it goes.
The interior theme is similar to the EXP 10, but finished in crimson saddle leather with a spaceship-esque three-quarter steering wheel. A slimline infotainment panel sits between two enclosed driver and passenger sections, with the former containing a digital panel similar to that used in other Volkswagen Group products.
If this vehicle does make production, 2019 is the expected year, but other reports indicate a smaller SUV than Bentayga is favoured at this stage. Either way, electrification is a logical step in Bentley's future, given its instant torque, quietness, and worldwide emissions regs.