Yes, Tesla has finally confirmed Australian prices for the high-in-demand Tesla Model 3. It'll join the market as an electric alternative to the BMW 3 Series and Mercedes-Benz C-Class and co.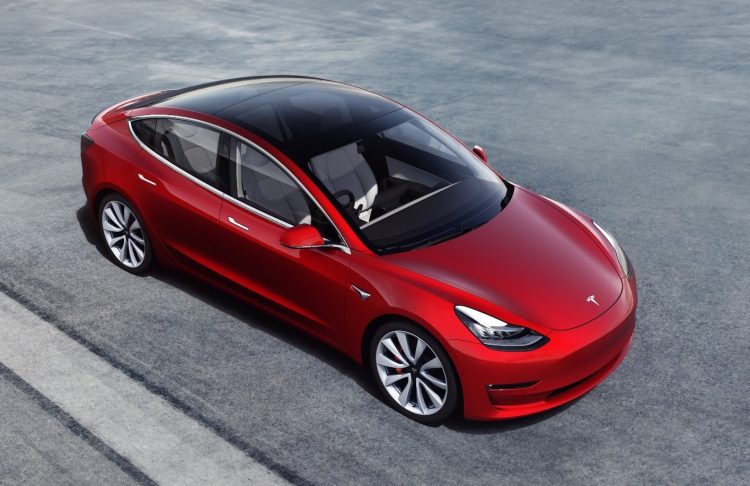 Local deliveries aren't scheduled to arrive until August, which, for some, is a long wait considering it's been just over three years since deposits were first taken. But no matter, the biggest news is the price of the Model 3 in Australia will start from $66,000.
There was a lot speculation surrounding the local price, with some predicting around AU$70,000-$80,000 after a conversion from the US starting price of US$35,000. At $66,000, it turns out to be quite decent value compared with the nearest rivals, and in terms of Australian pricing which is regarded as too high across the board anyway.
Two variants are now available to order, with an online configurator set up on the local Tesla website allowing buyers to pick and choose. The base model is the Standard Range Plus, while the flagship is simply called the Performance. The Performance variant starts from $85,000.
Going for the Standard Range Plus gets you a single motor with rear-wheel drive, offering a driving range of 460km (NEDC), as well as a 0-100km/h time of 5.6 seconds. That makes it quicker than cars like the 185kW BMW 330i (6.1 seconds), the 190kW Mercedes C 300 (5.9 seconds), and the 206kW Alfa Romeo Giulia Veloce (5.7 seconds). The top speed of the Model 3 is 225km/h.
If it's speed and acceleration you want, you need the Performance variant. It uses a 75kWh battery with two motors and all-wheel drive, offering a range of 560km. Across the 0-100km/h sprint, the clock stops in a claimed 3.4 seconds. This makes it the quickest-accelerating sedan in the class. The top speed is 261km/h.
It's worth mentioning Tesla adopts a unique timing method with its official sprint times whereby it subtracts the first foot (30.5cm) from the timing, known as the rollout. This is said to replicate drag strip conditions. It will be interesting to see what the new models do in the real world with our testing. Either way, they no doubt offer extremely impressive performance for the class.
Head over to the Tesla website configurator to see what's on offer, including some of the cool options that are available. Both variants are covered by a four-year/80,000km warranty.