There's a few rumours going around at the moment suggesting the new 2014/2015 Lexus IS F will feature a twin-turbo V6, replacing the current naturally aspirated 5.0-litre V8 unit.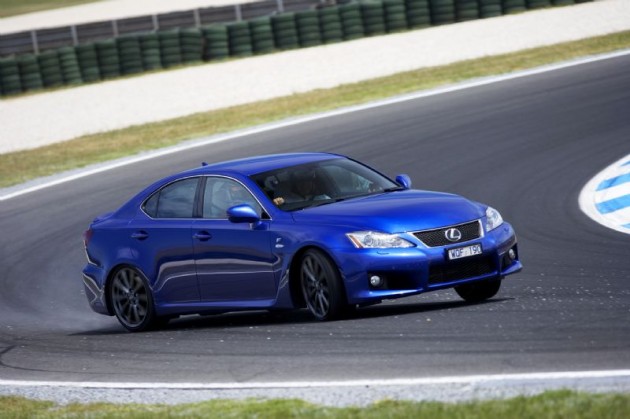 It would make a lot of sense for Lexus to go that way, particularly as environmental pressures are getting stronger and more stern. A smaller capacity turbo unit could not only be more powerful than the current 311kW item, but also more fuel efficient and produce less emissions. It could also provide more torque than the current 505Nm.
Both of the IS F's rivals – the BMW M3 and the Mercedes-Benz C 63 AMG – are likely to turn that way very soon. As far as we know the next 2014 BMW M3 will use a turbocharged inline six engine, while it's only a matter of time before AMG slots the new 5.5-litre twin-turbo V8 into the muscly C-Class.
The rumours were spiked recently after US website Autoblog questioned Lexus about such a path. The site said that although the company couldn't confirm if a twin-turbo V6 was being lined up, the internal source gave a smiling appreciation for the approach.
Of course, it's too early to even speculate what size engine Lexus would use, or even if it would be turbo or supercharged. Whatever way it goes, power is expected to be around the 340kW mark to keep up with the competition.
The company doesn't currently have a twin-turbo V6 in any of its vehicles. We'll keep track of this one and keep you updated.