Audi has been spotted testing out its highly secretive electric supercar, called the Audi R8 e-tron, on the streets.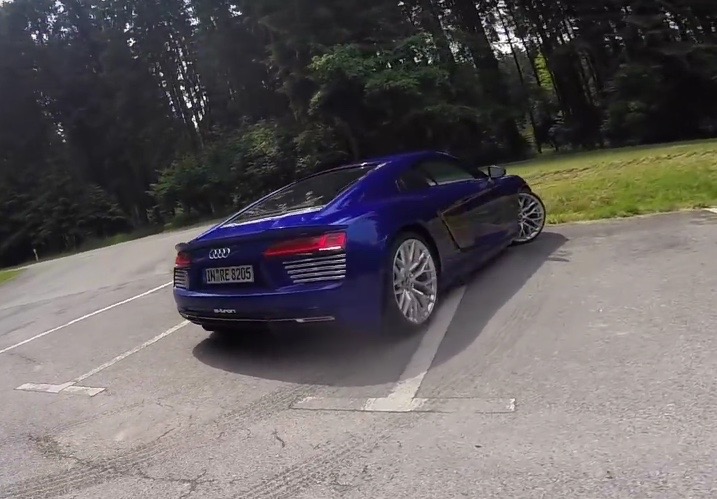 Before the automotive world collectively asks, "when will it arrive?" The simple answer is we don't know, no one really knows, but Audi must be getting close.
The most recent sighting was collected by Dutch publication AutoTopNL while testing out another Audi product, an S8. The closed air intakes on the special R8 were enough to signal that this was no ordinary R8, and a low-intensity chase ensued.
While this rare spotting doesn't give us a timeline for the R8 e-tron's arrival, it does signal Audi's intention to follow through on the project having announced numerous redesigns and delays from the original concept car.
As a refresher, the R8 e-tron concept that was unveiled at the Frankfurt motor show was powered by four electric motors, powering each of the wheels.
The concept produced 230kW and 4500Nm of torque, translating to a claimed 0-100km/h run of 4.8 seconds. A 470kg 42.4kWh lithium-ion battery provided around 248km of range, however, recent reports suggest Audi is planning a significantly more efficient battery pack for the production R8 e-tron.
Word is a collaboration between the manufacturer, LG, and Samsung could result in the production of a 92kWh lithium-ion battery pack, which would provide almost double the power figure of the original concept. Take a look at the video below for a preview.