The updated 2016 Range Rover Evoque has been revealed ahead of its Geneva Motor Show debut next month, featuring a refined exterior design, new engine options, and optional LED headlight technology.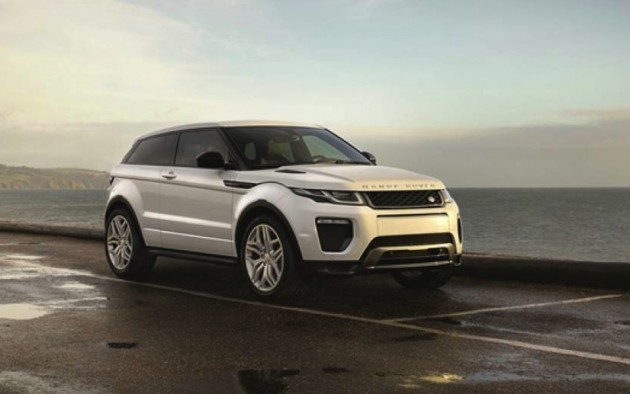 Starting with the design, it doesn't look all that different from the current model after a quick inspection. However, if you take a deeper look you'll notice new slimline fog lights, a redesigned front bumper bar, larger air intakes, and a new grille.
There's also bonnet vents for not just the coupe models, as well as a fresh tailgate spoiler at the back, a slimmer high-level LED brake light, and a range of new alloy wheel designs to cement in the updated look.
Inside, Land Rover has developed new seats and door trims, and introduced an enhanced instrument cluster for a more sophisticated atmosphere. There's also new soft-touch materials, including Ebony fabric, and optional massage seats, along with 13 different colour options.
In terms of the under-bonnet equipment, Land Rover has introduced its Ingenium engine family, first seen in the Jaguar XE. The TD4 unit is 20 to 30kg lighter weight than the unit it replaces, producing 110kW or 132kW. These offer exceptional fuel economy, with averages of just 4.4L/100km and 4.8L/100km, respectively.
Range Rover Evoque customers will continue to be offered the current Si4 2.0-litre turbo-petrol offering as well, which produces 177kW. It helps see the sporty SUV scoot from 0-100km/h in 7.6 seconds, while offering an average consumption of 7.8L/100km.
Land Rover says it anticipates the new model to hit the market during the first quarter of 2016. Prices are yet to be confirmed.