Following Tuesday's teaser image, the DC Design Avanti has been fully unveiled at the 2012 New Delhi Auto Expo in India. This is India's first ever supercar.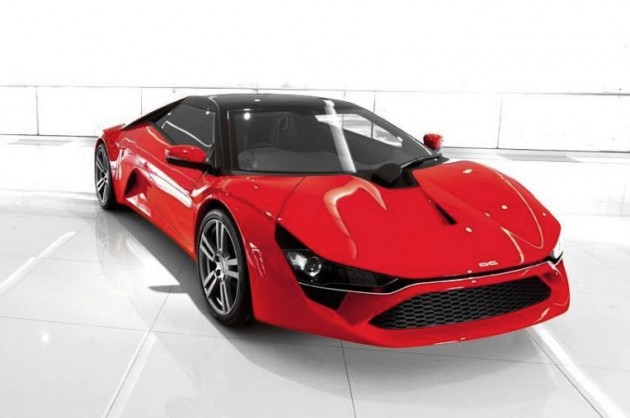 Looking a little like a cross between an Audi R8, Ford GT90 concept and a Ferrari 458, the design has certainly attracted some attention. It will go on sale in India with the company planning to produce 200 examples per year.
It will come in two engine trim options. The entry-level version will get a Ford 2.0-litre turbocharged unit producing 197kW of power, while a flagship version will come equipped with a Honda V6 engine producing 298kW.
The package will weigh in at 1560kg and be capable of sprinting from 0-100km/h in under 7.0 seconds. It might not sound like the makings of the most extravagant supercar around, but it will be packaged as perhaps the most affordable in the world.
The DC Design Avanti is able to be relatively light in weight thanks to a mostly aluminium construction, wrapped up in fibreglass panels. At the front, you can see a clear inspiration has been taken from the Ferrari 458 design, particular surrounding the headlights.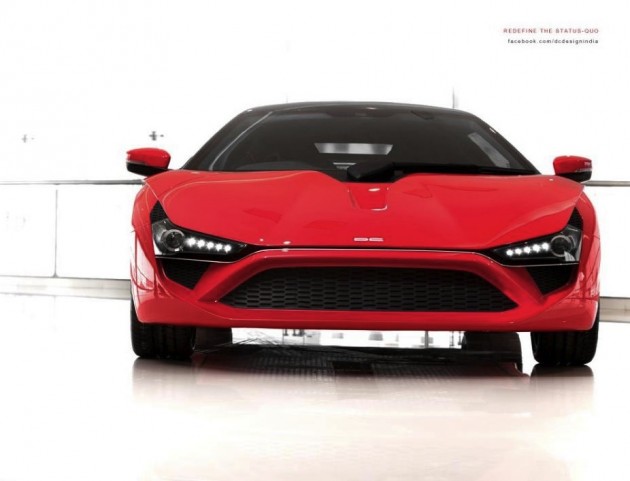 Overall, it does look a bit odd, but it does possess a traditional low and wide profile body with various vents and sharp angles cut into the design. Prices will kick off at around $54,824. What do you think of it?