Unfortunately, Australia will miss out on the new Audi A1 quattro special edition. Audi is going to build just 333 examples, based on the potent Audi A1 clubsport quattro Concept.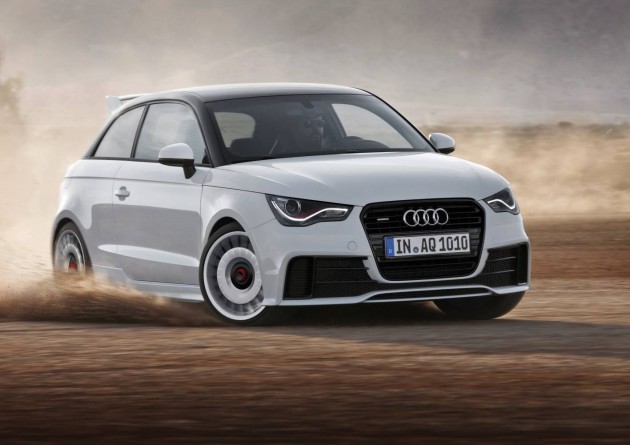 Toppling the most powerful Audi A1 currently on sale by more than 50kW, the Audi A1 quattro is propelled by a 2.0-litre turbocharged four-cylinder engine taken straight from the Audi S3 and Volkswagen Golf R. It produces 188kW of power and 350Nm of torque.
To make this special even more special, Audi has adapted its quattro all-wheel drive system underneath. This means all that power can be put to good use, with 0-100km/h coming up in 5.7 seconds, with top speed rated at 245km/h.
It's always great to see manufacturers actually build the desirable concepts they come up with. Of course, Audi had to limit production of this example though as it undercuts the next model up in the Audi performance range, the Audi S3, by 0.1 of a second in the 0-100km/h dash.
Audi Australia says the A1 quattro is being made in left-hand drive only, and thus cannot be introduced locally. We miss out not just the impressive performance, but also a unique sports interior with sports seats, special gauges and badges, and a Bose 14-speaker stereo.
On the outside, the Audi A1 quattro features a road-hugging bodykit with aggressive front and rear bumper bars, front and rear spoilers, and sports suspension, and those awesome turbine-style 18-inch cast alloy wheels, wrapped in 225/35 tyres. These hide 312mm front brake discs which are clamped by black calipers.
International deliveries will commence in 2012. It's quite a shame Australia will miss out on this beast, don't you think?