Audi has revealed the Audi Q3 RS Concept ahead of its official debut at the 2012 Beijing Auto show, starting April 23. Although there's no concrete plans for production, the concept is expected to inspire an upcoming showroom model.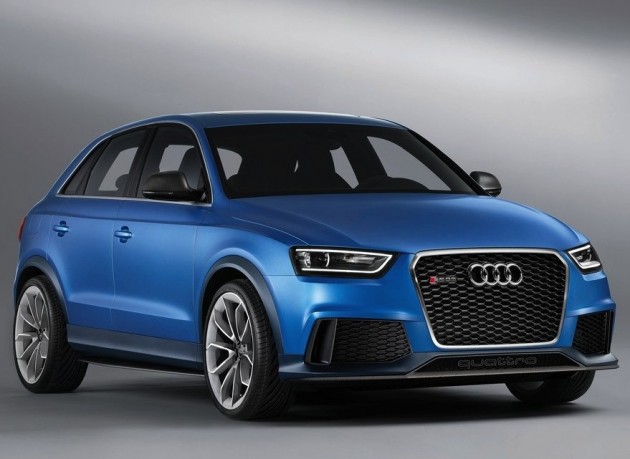 Featuring a powertrain borrowed from the Audi TT RS Plus, the Audi Q3 RS Concept is able to sprint from 0-100km/h in just 5.2. seconds. The engine consists of a turbocharged 2.5-litre TFSI five-cylinder with direct injection, producing 265kW.
Like Audi's other 'RS' vehicles, the Audi Q3 RS Concept comes with various performance highlights and trimmings, such as a full bodykit with an aggressive front bumper bar with air intakes embedded in the corners, a chunky rear diffuser, pumped wheel arches, sports lowered suspension (25mm lower than the normal Q3), and a set of 20-inch alloy wheels.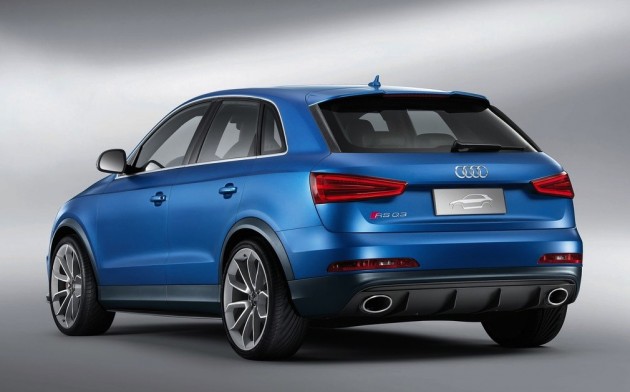 There's also brushed aluminium and carbon fibre details throughout, including a large black honeycomb grille with matching tinted headlights that feature carbon fibre panels, and carbon fibre side mirrors for that sporty two-tone theme.
Inside, there's lashings of Alcantara, Nappa leather upholstery with blue details, big RS sports bucket seats, and the trademark RS flat-bottom sports steering wheel, also featuring carbon fibre. The use of carbon fibre is extended to some parts of the dash and centre console as well.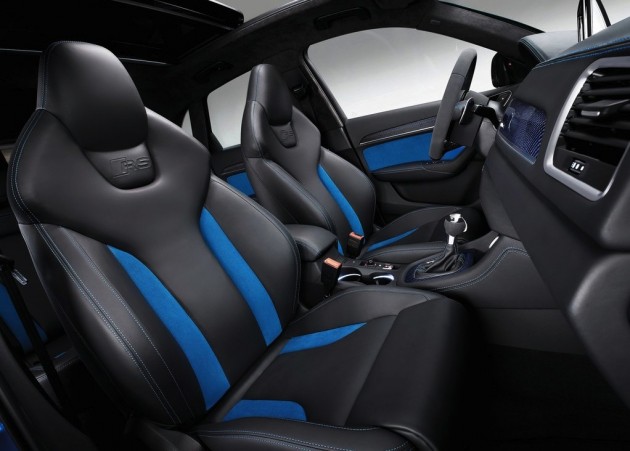 Audi says the concept explores "the potential of the Q3 model series in a new way", giving a hint that it could make production some time in the future. We suspect if it is well received at the show next week, Audi is likely to release something similar onto the market int he future.