Audi has apparently agreed to buy Italian sports motorbike maker Ducati for a sum of 860 million euros (approximately AU$1.085 billion). There were reports floating around speculating the idea, but now it seems Volkswagen Group has taken the plunge.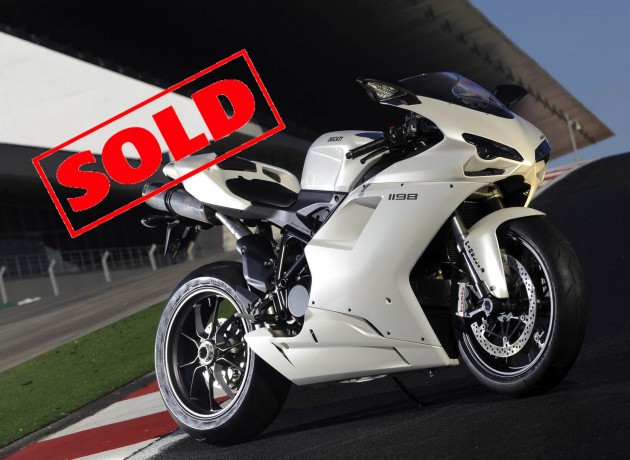 It was previously thought Mercedes-Benz's sport car subsidiary AMG was interested in Ducati. According to a Reuters report though, an agreement between Audi and Ducati has been made. The deal includes Volkswagen Group taking in Ducati's debt, which is believed to be below 200 million euros.
As for the reasoning behind the purchase, it's reported that Volkswagen Group chairman of the supervisory board, Ferdinand Piech, has been wanting to buy the company for many years. He's also a big Ducati fan and owns one of the company's superbikes.
Arndt Ellinghorst, analyst from Credit Suisse in London, sees it as an obvious move simply to collect brands. He said in the Reuters report,
"The Ducati purchase is driven by VW's passion for nameplates rather than industrial or financial logic. It's an unnecessary sideshow to VW's main challenges of integrating sports-car maker Porsche and merging truck operations at MAN and Scania."
The deal will however allow Volkswagen Group to tackle BMW from more angles; Volkswagen Group currently doesn't have a brand which sits in the sports and superbike market, while BMW offers many sports and superbikes.
It will be interesting to see if Volkswagen/Audi can turn around Ducati's growing debt. It will also be interesting to see how or if Ducati's product lineup/brand philosophy will change in the coming years.
What do you think? Is this a 'trophy' move simply to pin more companies in Volkswagen's 11-brand portfolio? Or could it be a good move to bring Ducati out of debt?
An official announcement on the acquisition is expected tomorrow. We'll keep this report updated.
UPDATE: It's official, Audi has acquired Ducati for an undisclosed sum. Rupert Stadler, chairman of the board of management of AUDI AG, recently said,
"Ducati is known worldwide as a premium brand among motorcycle manufacturers and has a long tradition of building sporty motorcycles. It has great expertise in high-performance engines and lightweight construction, and is one of the world's most profitable motorcycle manufacturers. That makes Ducati an excellent fit for Audi."