Audi has announced the production of its upcoming Q2 compact SUV has begun in Germany, with Australian deliveries confirmed for the first quarter of 2017. Local prices are yet to be announced.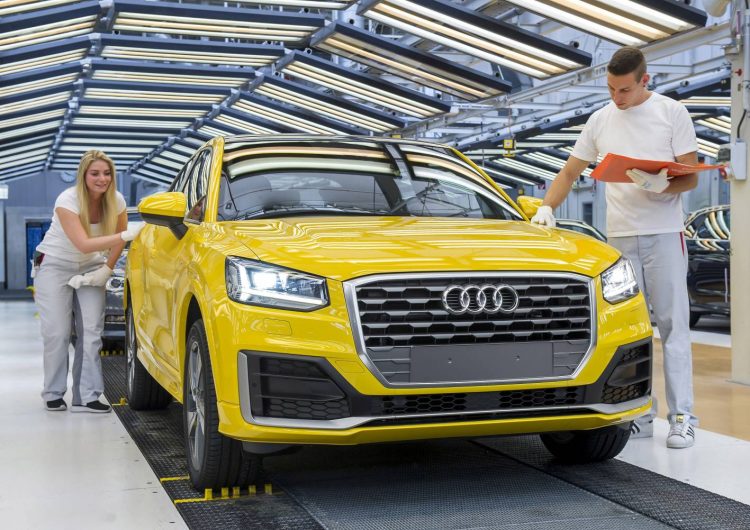 The all-new Q2 was unveiled at this year's Geneva Motor Show, and thankfully, those interested won't have to wait too much longer as it has begun production at Audi's largest factory in Ingolstadt, Germany. Albert Mayer, director of the Audi plant in Ingolstadt, said;
"The start of series production of a new model is always a great challenge and something special for a plant and its employees. We are proud to be building the Audi Q2 – the Q-family entry model – here in Ingolstadt for the world market."
Audi has invested millions of euros into updating the Ingolstadt factory, now featuring some heavy modifications to cope with the added model line.
The marque says the Q2 is being produced on the A3's assembly line, accompanying the A3 through the body and paint shops as well as the final assembly points. It's based on the same MQB Volkswagen Group platform, also shared with the Mark 7 Golf.
Production is speeding up to a total of 450 units per day, according to Audi. The Ingoldstat factory on the other hand throws out a new vehicle every 30 seconds, for a total of 2500 cars a day.
Audi expects the Q2 to be a big hit with consumers, being the entry-level model in the Q-family, aimed at the increasingly popular younger demographic. It is Audi's smallest SUV and its first SUV in the compact premium segment.