Renowned BMW tuner G-Power has come up with a neat tuning package for the recently-updated BMW X6 M performance SUV.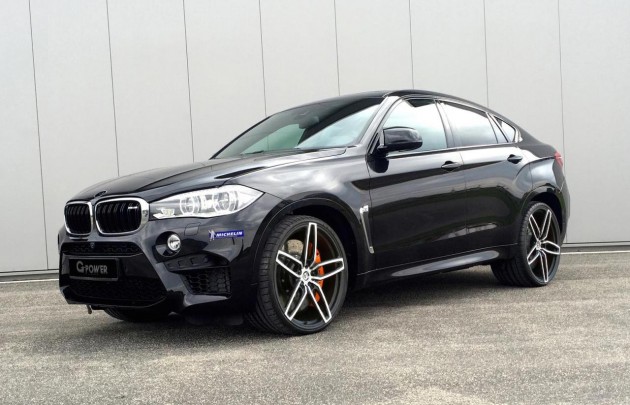 In standard form the new X6 M comes with a 4.4-litre twin-turbo V8 producing 423kW and 750Nm. G-Power has devised an engine computer-based tune that sees these figures lifted to a whopping 478kW and 830Nm.
There's no mention on acceleration times but considering the standard SUV can cover 0-100km/h in 4.2 seconds, it would be safe to assume a sprint time of below 4.0 seconds. The firm has removed the speed limiter too so now it can soar past 250km/h and into the 300km/h region.
These improvements are made thanks to the installation of a Bi-Tronik 5 V1 plug and play power module, while the speed limiter is lifted using a procedure done by G-Power.
Aside from the lift in performance, G-Power also offers some styling tweaks in the form of 23-inch Hurricane RR forged alloy wheels. These are wrapped in massive and paper-thin 315/25 Michelin tyres.
The power package is being offered for 3500 euros, while the speed limiter lift is an extra 668 euros. To refresh your memory, the new X6 M is currently on sale in Australia and is priced from AU$194,700.