The Audi RS 6 is no slouch, however, adding more power always makes for a whole lot of fun. ABT have taken the RS 6's twin-turbo 4.0-litre TFSI V8 and tuned it to make 537kW and 920Nm; quite a jump over the car's already tasty 412kW and 700Nm.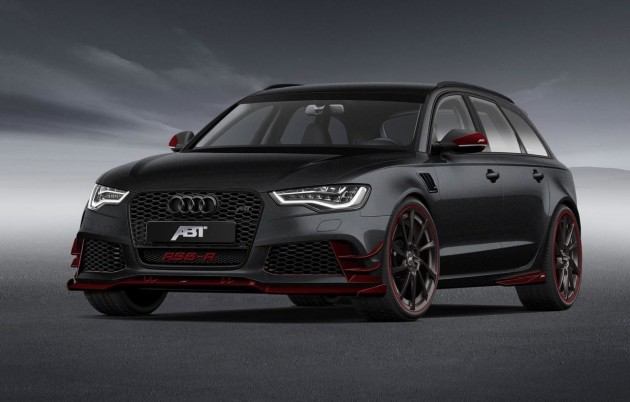 ABT points out that while the power figures sound like they're from an exotic supercar, this is in fact an everyday family wagon that's more than roadworthy.
ABT will present the car at the 2014 Geneva Motor Show. CEO of ABT, Hans-Jürgen Abt, said,
"The R stands for racy, not for rough or rude. As with the normal Audi RS 6, ours also provides the utmost comfort, sumptuousness and usefulness, limited to 25 cars worldwide."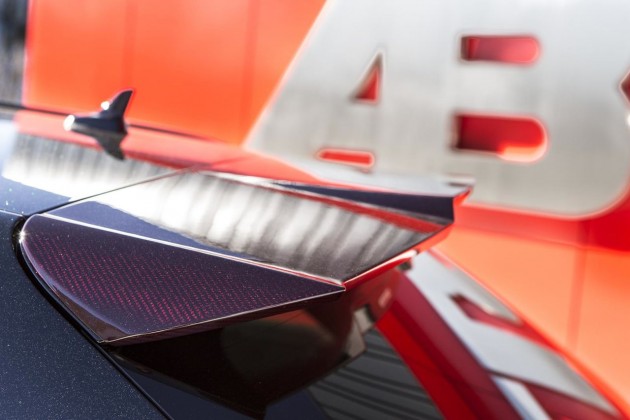 The modifications to the car include an ABT Engine Control unit with specially developed software, and an adaptive stainless steel exhaust system that includes sports catalytic converters and a Y-pipe.
The RS6-R is fitted with an ABT adjustable spring kit, as well as high-performance Dunlop tyres.
Aesthetically the RS6-R features 22×10-inch ABT DR alloy wheels, exposed red carbon body parts – front lip, air inlet covers, side skirt attachments with side blades, rear skirt – as well as custom mirror caps and a rear spoiler. The end result clearly menacing.
Interior additions include carbon-shift paddles with LED-shifting lights on the steering wheel, ABT floor mats, as well as various ABT embroidery throughout the cabin.